10 things EMS providers need to know about responding to mental health calls
Community paramedics are pioneering new ways to care for mental health patients – here's how
---
Sponsored by Pulsara
By Sarah Calams for EMS1 BrandFocus
Since the COVID-19 pandemic, EMS providers have seen an alarming uptick in patients refusing to go to their doctor's office or the emergency room. Many others – including those with urgent conditions – have even been hesitant to call 911.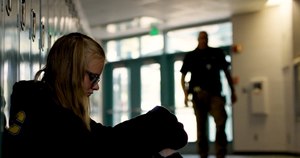 "We saw patients who were just foregoing all of their medical care – they were ignoring their emergency conditions," said James McLaughlin, director of the community paramedicine program at Ute Pass Regional Health Service District in Woodland Park, Colorado.
To ease his community's fears, McLaughlin introduced a new Healthcare Options Mobility and Engagement, or HOME, program, which pairs an in-home paramedic visit with a telehealth consult by a physician – like Dr. Jeremy DeWall, EMS medical director at Ute Pass Regional Health Service District.
The program was launched quickly, thanks to another program that was already in place: the Mental Health Assessment Program – otherwise known as MHAP – that is aimed at addressing patients' mental health concerns in their rural community.
For DeWall, one success story has made a lasting impression – both for him and for the community paramedics who responded to the scene. The call started with a routine fall risk assessment for an elderly patient. Upon arrival, the community paramedics also learned that the patient needed help for her substance use.
"The patient wanted help for that. We were able to fix her fall risk, get her a follow-up and on a better track with the alcohol use," DeWall said.
But their job wasn't done yet.
"It turns out her son, who was also in the home at the time of the call, also needed help for his alcohol use," he said. "We were able to intervene on two patients' lives to make them better at one time – all because we were checking on the home to help her with falling. Without this program, that would have never been found and, certainly, her son wouldn't have had care."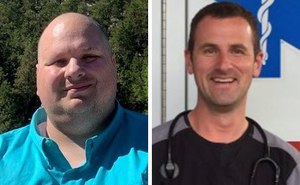 This is just one of many success stories since the implementation of the program.
As your EMS agency continues to respond to and provide care for patients, it's important to remember that many are still reeling from the impacts of the pandemic on their mental health and psychological well-being.
To help prepare your EMS providers who are responding to mental health calls, here are 10 things McLaughlin and DeWall have learned over the course of implementing their community paramedicine and mental health care programs.
1. You'll be able to help patients in ways that otherwise did not exist.
The healthcare system is complicated – so much so that many patients don't know where to begin or how to navigate through the system. As a result, patients turn to calling 911.
"They know that 911 will make their problem our problem right away," DeWall said. "And our goal is to do that in an effective manner and in a way that truly takes ownership of that patient's concerns."
On each call, EMS providers must make it a priority to:
Have a meaningful encounter with every single patient.
Convey how important the patient is to the provider, their organization and the community.
"Most patients we found in the rural setting have had horrific experiences with telehealth and don't believe in it," DeWall said. "But they believe in this program because there's actually someone there touching them, listening to them, helping them with their environment, helping them navigate that follow-up that actually understands this community."
The data doesn't lie. According to their client satisfaction surveys, on a scale of 1 to 5, their average satisfaction score is 4.6.
"When you talk about a 4.6 out of 5 for a patient in a behavioral crisis, it tells me we're doing something right," McLaughlin said.
Moreover, McLaughlin continued that they're seeing improved outcomes since they're not seeing the same clients over and over and over again.
"They're getting the definitive care that they need, and they're getting set up with ongoing services," he said.
DeWall agrees, mentioning the significance of getting the patient to the right place and treating them with dignity.
"You're showing patients that you care and that they have dignity, even in those horrible times in their life," he said. "And it prepares them to not only get the right care, but also be in a position to feel better and to be able to pursue a better life after."
2. These types of calls aren't quick fixes.
Here's a familiar scene: You just responded to a call for a patient who's going through a behavioral crisis. Traditionally, the answer has always been simple: Take the patient to the emergency room. But have you ever thought about what happens to that patient once they get to the ER?
"They're going to clear them and they're going to cut them loose. [The patient is] not going to get the definitive services that they need. They're not going to get the help that they need. And we're going to be back there tomorrow doing the same thing again," McLaughlin said.
That scenario has played out many times in McLaughlin's career. Now, he looks at providers' on-scene time to determine if they're a good fit for his program.
"I tend to find that the providers that stay on scene longer are the providers that I actually want, because they're the ones that are trying to figure it out," he said. "Slow it down, ask the right questions and actively listen to the person to understand their plight and their condition. It can really change outcomes."
Their paramedics, DeWall says, have embraced this type of response now that they've realized it's actually more efficient and better for the patient long-term.
It's important to understand, though, that many of these calls can take hours.
"We are working with somebody in a behavioral crisis. If you're dedicated to not forcefully removing them and you're dedicated to working with them to come up with a solution, that doesn't happen in 30 minutes or less. That takes time," DeWall said. "And it means coming alongside the client, making yourself a little bit vulnerable, actively listening to them and then working with them to come up with a solution."
As a result, it's not uncommon for their paramedics to be on scene for two hours.
"The answer is not always the ED. There are better choices for some of this, and I think the biggest thing we've seen is the patient is satisfied," said McLaughlin. "We've seen the outcomes. We've seen the fact that we can actually treat people in different places and get them to the right place."
3. You'll understand your community's needs like never before.
To understand your patients, you must understand your community. For McLaughlin, that meant starting with a community needs assessment to get a clearer picture of his patients' needs.
"You need to get out there and meet with your partners, your critical access hospitals, your local hospitals, your urgent cares, your home healthcare agencies, your doctor's offices. I don't think you can truly understand your community's needs until you do that," he said.
Additionally, agencies and providers must understand the local resources that are available to their patients.
"Our community paramedics have more success at efficiently getting people to psychiatric and substance use disorder care than the hospitals do," DeWall said. "This team has better relationships and better efficiency at doing it than the hospitals do because of those relationships they've built over the years."
And once an agency understands what their community's needs are, then they need to have a clear and concise approach on how they're going to address it.
"Understand who your partners are, talk with them, share your vision with them, ask them where they might be helpful in this process and where they bring value to it. Tell them, 'This is what we're going to do, and here's the outcome we hope to have related to that,'" McLaughlin said.
Everything else will follow, he says, including the program's success.
"We don't pretend to be the answer to everything. We're not the experts of everything – we can't possibly be – but we know how to navigate people," he said. "We know how to work with people upstream, actively listen to them, understand what their needs are, motivate them and then navigate them to the appropriate resources downstream."
4. Talk less and listen more.
EMS providers are good at listening in order to respond to the situation, but many patients, especially those in crisis, need their providers to actively listen to their story.
"Find a way to learn active listening," said McLaughlin, "and make sure that you let them know that you heard what they're saying and that you understand what they're saying is important."
Active listening, he said, slows things down and gives paramedics time to process.
"If you accept them as the expert on their lives and actively listen to them," said McLaughlin, "then they'll come to you, ask you questions and you can guide them in the right direction."
This important tool, he says, has not only helped with their behavioral health clients, but all their patients across the board.
5. Always go with your gut.
You've heard it a million times. That "gut feeling" is based on a provider's experiences – it's the thing that tells you something isn't right.
In community paramedicine, listening to that "inner voice" is still vital.
"We're setting out into new roles, but it doesn't mean that because your gut is telling you something doesn't feel right, you shouldn't listen to it," McLaughlin said.
6. To meet the needs of your community, take steps to better mirror it as well.
Today, EMS agencies are realizing the value of adopting a diversity and inclusion plan.
"It's important to have a diverse workforce and to have a workforce that's inclusive," said McLaughlin. "And one that is not only the makeup of our community, but the makeup of the clientele that we come into contact with as well. Because when you have an open and diverse culture, you have ideas coming from all different directions – not just from one approach."
7. You'll be able to follow up with your patient and make referrals for better quality of care.
Follow-up is paramount when it comes to mental health. A communication platform that connects providers in various phases of treatment, like Pulsara, can help EMS providers check on a patient's progress after the call.
"We can go in later and do a follow-up visit with them, either by telehealth or in person," McLaughlin said, "and then we can keep track of all the referrals that we do. Just because a patient had a visit with a doctor, it doesn't mean that's all they need."
Getting patients set up with additional services is important, McLaughlin says, especially for those in rural areas who are geographically isolated.
"It's important to have all of those resources and understand what those resources are in your community, and to have a referral partnership in place with them so that you can make those referrals," he said.
8. You won't be able to address a patient's every need right away.
This is a tough one for any EMS provider to come to terms with, but McLaughlin says it's a concept community paramedics must accept.
"Relapsing is part of the illness, but it's an illness like any other illness," he said. "It's no different than cancer or heart disease, and until we really embrace that concept as a country and as a community, then we're never going to be able to have honest conversations around what's going to help these folks."
That's why an ambulance ride to the ER, he says, may not always be the best solution. Instead, community paramedics can help patients get set up with services directly to help get them through that crisis.
9. These calls will reignite your passion for EMS.
DeWall says he became a paramedic because he had a passion for EMS. However, he now understands from a medical director standpoint just how easy it is to get burned out.
"I can tell you that a lot of physicians get burned over throughout their career, especially in emergency medicine," he said. "And while what we're doing is a lot of work, it's really reigniting the passion in myself and in other colleagues for what we're doing and for our careers, too."
Seeing that spark, DeWall says, makes it all worth it.
"It's pretty exciting because we're doing something new to help the community," he said.
10. Remember to take care of yourself, too.
The work a community paramedic does day in and day out is hard, especially when it comes to behavioral health. That pressure can weigh a provider down over time.
McLaughlin realized this and came up with a unique approach:
"We identified that after nine months, that's when our folks really started to feel the pressure of the community paramedic approach," he said. "So, now we give them a three-month break and they go back to the 911 side and work on their 911 skills."
This three-month break, he says, has fostered resiliency in their providers.
"It's important that they get some time away from the community paramedic side," McLaughlin said. "It mixes up the challenges, the scenes and their skills. Those 911 skill sets are important, and we want our providers to be good at both skill sets. To do that, we have to give them exposure to both and give them that mental rest."
Visit Pulsara to learn more about how their communication tools can help your community paramedicine program.
Read Next: Beyond the radio report: How modern communication is evolving the role of EMS in the healthcare continuum

Request information from Pulsara
Thank You!