French driver shouts 'Allahu Akbar' before driving into pedestrians
Prosecutor attributes attack that injured 13 to mental illness and not terrorism
---
Associated Press
PARIS — The prosecutor in the French city of Dijon says the driver who ran down 13 pedestrians in the city has a long history of severe mental illness and no links to terrorism.
The man, who is 40, has admitted his role in the attack, said prosecutor Marie-Christine Tarrare. She said he had been hospitalized 157 times for psychiatric problems since 2001, most recently this fall.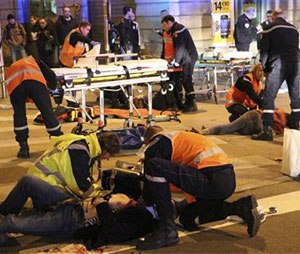 She said the man, the French-born son of North African immigrants, acted alone and had no religious motivations, but rather was upset at the treatment of Chechen children.
He shouted 'God is great' to give himself courage to act, and not out of religious belief, Tarrare said.
The suspect was arrested. Eight people remain hospitalized Monday.