Program poison control phone number into your phone now
Every EMT, paramedic, caregiver and parent needs to program the poison control number into their smartphone's contacts
---
Program the nationwide Poison Control Center phone number into your smartphone right now: 1-800-222-1222.
Any call to this phone number is routed to a regional or state poison control center. In 2018 poison control centers handled more than 2.5 million calls and received a call about every 10 seconds. 
When you call the poison control center number regarding an ingested, injected, inhaled or transdermal poison, have this information ready: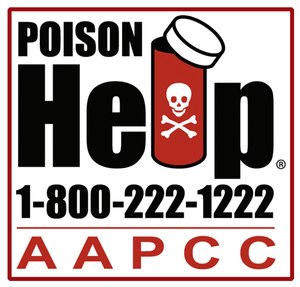 Patient's gender, age and weight
Ingested, inhaled, injected or surfaced absorbed substance(s) — if known
The amount, exact or approximate
Dose size if pills were ingested
Time of exposure 
Patient's signs, symptoms and most recent vital signs
Any treatment self-administered by patient, bystanders, EMS or emergency department
Other co-ingestants — like alcohol and drugs
Additional information that might be helpful — was this an accidental or intentional poison exposure
Be prepared for additional questions from the poison control center call taker. Write down the directions provided, ask any clarifying questions, and provide treatments appropriate to your skills, training and authorization.
Learn more about Poison Control Centers at www.aapcc.org or poison.org. Call your poison control center for stickers and magnets to put near landline telephones, phone charging stations or the kitchen refrigerator.
This article, originally published March 10, 2009, has been updated

Request product info from top EMS Education companies
Thank You!