Fireworks safety and injury prevention
Share these fireworks injury prevention tips with your community to promote safe celebration
---
While July 4th is always a time of fun, friends and family, it is also a time of preventable fireworks-related injuries. [At the end of this article, download a fireworks safety infographic to share with your community]
When my good friend began screaming that he could not see, I knew something was seriously wrong. A bottle rocket had just exploded in front of his face, causing superficial and partial thickness burns around his left eye. Fortunately, he had a normal return of vision.
According to a Consumer Product Safety Commission study, an average of 280 people visit the emergency room every day with fireworks-related injuries in the weeks surrounding the July 4th holiday. Children suffer injuries at a disproportionate rate. EMS agencies and personnel should join the CDC and other injury prevention agencies to reduce fireworks-related injuries.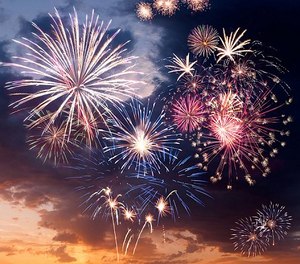 Download our fireworks safety infographic and share these tips with your community to reduce fireworks-related injuries:
Follow all local ordinances regarding sales, purchasing and use of fireworks
Only sober and competent adults should be handling and lighting fireworks
Follow fireworks guidelines for establishing a hot zone where only the adult lighting the fireworks is allowed
Wear hearing, eye and hand protection when lighting fireworks to lessen risk of injury from noise, flames or shrapnel
Never launch fireworks towards any person or animal
Position observers a safe distance that is upwind from any launching, burning or falling fireworks
Do not handle any fireworks that are burning, smoldering or smoking
Do not light fireworks in or near buildings, debris or other structures that could easily catch fire
---

Read more
10 safety tips for paramedics working on the 4th of July
The Independence Day holiday can increase the number of intoxicated patients and bystanders you're likely to encounter on your shift so be careful out there
---
Download our comprehensive fireworks safety infographic to share with your community by filling out the form below and share your stories of patients injured by fireworks in the comments.
This article was originally posted July 1, 2009. It has been updated with new information.
Infographic: Fireworks safety & injury prevention