La. student's efforts get bleeding control kits in all of system's schools
Colin Allemond, who has been in the Acadian Ambulance Explorer program, got the idea when he saw Kit in Every Classroom on Instagram
---
Katie Gagliano
The Advocate
BATON ROUGE, La. — A Lafayette High sophomore is responsible for the newest emergency safety measure being implemented across Lafayette Parish public schools — the inclusion of bleeding control kits on campuses.
Colin Allemond, 16, is no stranger to first aid. The son of a former Navy paramedic, Allemond has spent roughly a year and a half in the Acadian Ambulance Explorer program, a career study program that allows 14- to 20-year-olds interested in emergency medicine to shadow emergency medical professionals.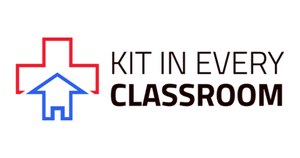 During that time, he's logged about 400 hours of ride-along hours assisting certified EMS professionals in responding to calls. On top of his Acadian Ambulance work, he's also a corporal in the Lafayette Police Department's explorer program.
He felt called to the programs because of his desire to help others and is interested in both fields as potential career options.
"You're the one that people call when they're in the most need," Allemond said.
While he's never had to use one in the field, Allemond said he's been trained to use a bleeding control kit. The kits generally come stocked with a tourniquet, gauze, gloves, trauma shears in case clothing needs to be cut to tend to a wound and a pressure bandage, which can all be used to help slow or stop bleeding until a person can be taken to a hospital, he said.
Allemond first had the idea to propose stocking bleeding control kits in schools after seeing an Idaho teen accomplish the same in his area. The 16-year-old said he was scrolling through Instagram one day when a recommended post from an account belonging to 17-year-old Austin Mahnke caught his attention.
Mahnke started a nonprofit called Kit in Every Classroom about a year ago. The organization focuses on advocating for the availability of bleeding control kits in schools and also supplies kits to schools, both through kit sales and donations.
So far, Mahnke has helped get over 270 bleeding control kits in classrooms, including in every high school in the Coeur d'Alene Public Schools district, where he lives. Beyond personal work in northern Idaho, the 17-year-old said he's also worked with peers like Allemond around the country.
Mahnke said he and Allemond emailed, talked and texted about things like how to make a sound argument for the kits and how to word his pitch email to the school system; the junior used his trial-and-error experiences to give the sophomore a road map.
"It's kind of weird to be proud of someone my own age but I'm proud [of Colin] ... He really stepped up to the plate," Mahnke said.
Allemond said he first approached Lafayette High Principal Rachel Brown in the spring of 2021. She recommended he take the request a step further and approach Superintendent Irma Trosclair and district staff at LPSS's central office with the idea.
This school year he pitched the idea to Trosclair in an email and then began working with Chris Broussard, the district's career and technical education/magnet academies director, to flesh out the concept and work through the details — what kits they would use, who would be trained in their use and so on.
Now, 15 bleeding control kits will be stationed at all LPSS schools, Allemond said.
On April 27, a training session for LPSS nurses included education on the kits and training on how to implement them. Broussard said at an April 13 school board meeting that the nursing staff will train each school's crisis response team and a few teachers on how to use the kits.
"I know it's going to make a difference. It makes me feel good that I'm taking the extra step to protect other students and my friends that go to school," Allemond said.
The LHS sophomore said his desire to help doesn't end with his own school district. Allemond said he's interested in partnering with private and charter schools in the area to get bleeding control kits on their campuses too, then hopes to shift his attention to neighboring parishes.
While the kits could be used for all types of traumatic wounds, the main goal is that they're on hand in the event of a school shooting.
According to the K-12 School Shooting Database, maintained by the Naval Postgraduate School's Center for Homeland Defense and Security, there have been 167 people killed in shootings at U.S. K-12 schools from 2018 to 2022, and numerous others injured, as of May 11. Not all of the events were mass shootings.
Allemond and Mahnke both said while addressing school shootings is a multifaceted issue, they didn't want to be frozen into inaction because of the scope of the problem. Advocating for bleeding control kits and helping get them in schools was a step each was able to take and they wanted to help.
"The kits are a very physical thing but they're also an emotional thing. If you're just watching someone bleed out in front of you, that's going to haunt you for the rest of your life. But if you tried something, if you did something, that's a way better situation. For me, I'd be able to deal with that mentally way, way better if I did something, even if the outcome wasn't what we wanted," Mahnke said.
Allemond said he likens a bleeding control kit to an AED machine, or automated external defibrillator, which is used when someone goes into cardiac arrest. You hope to never need an AED, but it's available as a common-sense health and safety tool in schools, he said.
The presence of a bleeding control kit could be the difference between buying a victim enough time for emergency responders to arrive to aid them and get them to a hospital, and the person bleeding out, the 16-year-old said.
"I think it's better for us to be prepared if something were to happen, than to need it and not have it," Allemond said.
___
(c)2022 The Advocate, Baton Rouge, La.
McClatchy-Tribune News Service