PRESS RELEASE
Get help managing your EMS resources: Download free AIM eBook
---
EMS Billing is complicated, time consuming, and essential! AIM Billing Services is here to help YOU improve your EMS billing revenue, tune staffing, get compliant, and strengthen cash flow.
Some of the features and advantages of AIM Billing Services include:
- Maximize Revenue with Expert EMS Billing Services that Specialize in EMS Reimbursement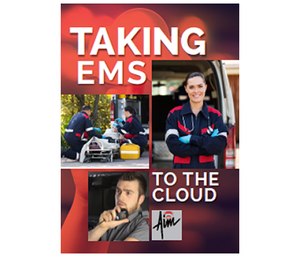 - Increase Profits by Reducing Costs Related to EMS Billing, Dispatch and ePCR Software, Hardware, and Billing Labor
- Get Paid Faster with Efficient EMS Billing Service Workflows that Ensure All Ambulance Claims are Billed Timely and Accurately
- Get/Keep your EMS Billing Compliant
- Eliminate EMS Technology Headaches. Get Real-Time Reports and Views of your EMS Billing Revenue Picture
- Timely, Caring, Reliable EMS Billing Specialists
- Access to AIM EMS ePCR, and Billing Reporting with your EMS Billing Service Package
We understand it's not easy out there for EMS agencies. With tightening regulations, declining reimbursement rates and increasing expenses, managing your EMS operations has become more difficult.
AIM offers free, downable eBooks as a solution to help manage your EMS resources.
Get your free eBook here.
About AIM Software and Services
Headquartered in Pennsylvania, AIM Online EMS Software & Services celebrates over 3 decades of EMS online product and service delivery. AIM's nationwide customers include government, private, voluntary, hospital-based, and fire/police linked EMS/ambulance services. AIM stands out in the EMS industry with AIM EMS Software Systems usability and features for all structure, size, and call volumes of EMS organizations.

Request more info from AIM EMS Software & Services
Thank You!