NYPD officers help save elderly tourist in cardiac arrest
The police officers were driving by when they noticed a commotion around Ron Gargalowitz, who had gone into cardiac arrest while walking with his family
---
By EMS1 Staff
NEW YORK — An elderly tourist who went into cardiac arrest was saved by quick-thinking police officers who just happened to be in the area.
CBS New York reported that Ron Gargalowitz, 83, was in New York celebrating his 60th wedding anniversary and had just finished dinner when he collapsed.
"I passed out and fell down, didn't even realize anything. And the officers were very nearby and someone alerted them," Gargalowitz said.
Bystanders flagged down two police officers who called for backup while administering CPR.
Additional officers, three of whom were former EMTs, responded quickly with an AED and began helping their colleagues revive Gargalowitz, who is now recovering at a hospital.
"It's incredible the way they reacted and the fact that they knew the right thing to do," Gargalowitz said.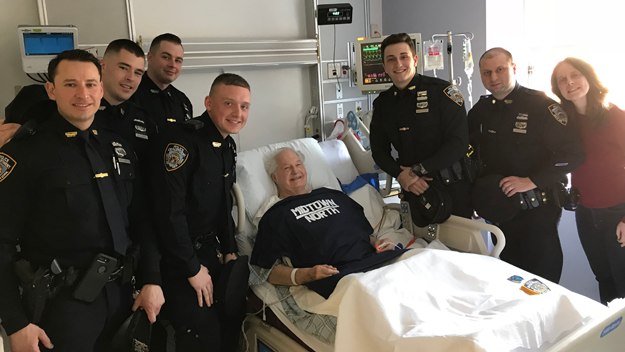 Gargalowitz's daughter, Christine Yoken, said the incident was "nothing short of a miracle."
"There's no better feeling in the world that to see something like that, you've actually affected someone in a very positive way," Officer Robert Pepe said.