Mich. woman found alive by funeral home staff after FD medics declared her dead
Medics determined the woman "did not have signs of life" after performing CPR for 30 minutes
---
The Lazarus syndrome is the return of spontaneous circulation (ROSC) after CPR has been stopped. Although rare, it's possible that you have already seen or will experience this phenomenon during your EMS career. Learn more about the physiology behind the Lazarus syndrome and how to confirm death with this analysis by Marianne Meyers.
Deb Kiner
The Patriot-News, Harrisburg, Pa.
DETROIT — A Detroit woman on Sunday "did not have signs of life," according to paramedics who declared her dead.
But that same day, staff at a funeral home found the 20-year-old was breathing and alive, according to Local 4 and clickondetroit.com.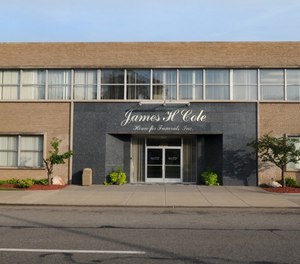 According to Local 4, paramedics with Southfield Fire Department on Sunday responded to a call about a woman in cardiac arrest. Southfield Fire Dept. told Local 4 in a statement, "The paramedics performed CPR and other life reviving methods for 30 minutes. Given medical readings and the condition of the patient, it was determined at that time that she did not have signs of life."
Local 4 said it was told that a police officer "allegedly saw her move and breathe and called the fire crews back, but fire crews claim those were the side effects of the medication given to her."
The woman was taken to James H. Cole Funeral Home in Detroit. Employees there discovered she was still breathing and called EMS. She was taken to a hospital.
There was no information available on her condition.
———
©2020 The Patriot-News (Harrisburg, Pa.)
McClatchy-Tribune News Service