Man claims to be God after allegedly attempting to steal ambulance
Police say the Ohio man also claimed he was an undercover police officer and that his wife was giving birth to Jesus Christ
---
By EMS1 Staff
FREMONT, Ohio — An Ohio man claimed to be both God and an undercover police officer while being detained for attempting to steal an ambulance, police say.
Aaron Lehmann, 33, was arrested and charged with felony grand theft and two misdemeanors after he allegedly got into the rig's driver seat and put it into drive, according to the Fremont News Messenger.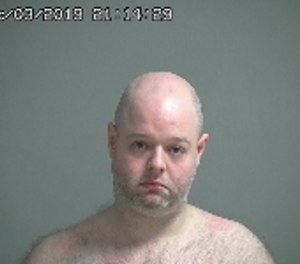 After officers ordered him to exit the rig, Lehmann fled on foot, cocked his arm at the officers, was taken to the ground and cuffed, according to a Fremont Police report.
Lehmann then reportedly claimed that he was an undercover police officer, that he was God, and that his wife was at the hospital giving birth to Jesus Christ.
Lehmann had called for the ambulance after first claiming that his girlfriend was in labor, then saying that she was having an asthma attack, police say.
The woman with Lehmann was having difficulty breathing and was treated by EMS.
Lehmann was transported to the emergency room for a mental health evaluation.