Wis. public safety agencies receive $1.35M in grants
The We Energies Foundation awarded $50,000 to 27 emergency response agencies across Wisconsin and the Upper Peninsula of Michigan through the Rewarding Responders Grant
---
The Journal Times, Racine, Wis.
RACINE, Wis. —The Burlington Fire Department and the Caledonia Police Department were each awarded $50,000 grants from We Energies to help purchase safety equipment to further keep their communities safe.
This year, the We Energies Foundation has awarded $50,000 to 27 emergency response agencies across Wisconsin and the Upper Peninsula of Michigan through the Rewarding Responders Grant. The Foundation provides its Rewarding Responders Grant annually to help emergency response agencies purchase lifesaving equipment or important training for their members.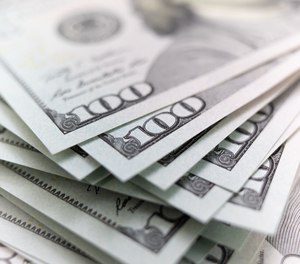 "Each year, this grant is a chance for us to say thank you to our first responders for their tireless efforts to keep our communities safe," Tom Metcalfe, president of We Energies, stated. "We're proud to support these everyday heroes by providing them the essential tools they need to continue to perform at the highest level."
The Burlington Fire Department will be using the grant to purchase vehicle stabilization jacks. The Caledonia Police Department will be purchasing night vision capabilities.
Other recipients of this year's grants include:
— Germantown Police Department — Automated external defibrillator (AED)
— Hartland Police Department — Leadership training
— Jefferson Police Department — Thermal imaging device
— Johnson Creek Fire & EMS — Oximeter
— Mukwonago Fire Department — Gas detector
— New Berlin Fire Department — Gas detector
— Oak Creek Fire Department — LED flashlights
— Paris Fire and Rescue — Ballistic protective gear and iPad mounts for ambulances
— Somers Fire Department — Gas detector
— Watertown Fire Department — Ambulance cot
To receive a grant, emergency response agencies must operate in the We Energies service area and must demonstrate the equipment or training they wish to purchase is part of a well-planned public safety initiative. Grants also may be used to fund safety-related projects that are unique, one-time efforts.
More information about the grant can be found at wecenergygroup.com/community/rewarding-responders-grant.htm.
___
(c)2021 The Journal Times, Racine, Wisc.
McClatchy-Tribune News Service