Conn. FD scholarship aims to increase diversity in EMS workforce
The Hamden Fire Department's Sam Jones Scholarship is named after the first person of color to join the agency as a career firefighter
---
By Laura French
HAMDEN, Conn. — A Connecticut fire department hopes to launch a scholarship to help increase diversity in the local EMS workforce. 
The Hamden Fire Department created the Sam Jones Scholarship, named after the first person of color to serve the town as a career firefighter in 1961, to help fund EMT training for local students of color, according to a memo sent by Fire Chief Gary P. Merwede to town officials earlier this month. The scholarship would provide $1,500 toward tuition at the Yale New Haven Hospital Center for EMS for students who graduate from Hamden High School.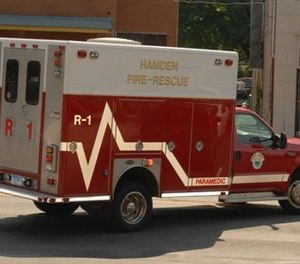 "The HFD Sam Jones Scholarship is one facet of Hamden Fire Department diversity planning, and intended to strengthen our department and the trust of the community that we serve," Merwede wrote, noting that all Hamden Fire Department recruits are required to have EMT certification. 
The fire department requested an amendment to its budget to include an allocation for the scholarship, which was unanimously approved by the Hamden Legislative Council on Tuesday, according to the New Haven Independent. The department is also working with local schools to launch a health sciences and public safety program for high school students this coming September.