Police: Naked woman kicked EMT in the face at motel
Tiffany Noel, 40, is accused of assaulting the EMT after failing to pay for the room she was staying in
---
By Laura French
YORK COUNTY, Pa. — Pennsylvania police say an EMT was kicked in the face by an irate, naked woman while treating her at a motel last month. 
Tiffany Noel, 40, has been charged with aggravated assault, disorderly conduct and harassment stemming from an incident at a Motel 6 in Manchester Township, according to the York Daily Record.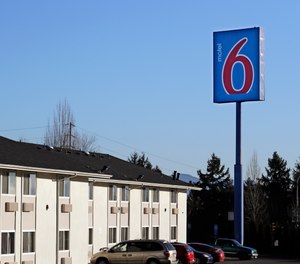 Police were conducting a welfare check at the motel after Noel reportedly locked her husband out of the room they were staying in. Officers entered the room and observed Noel dancing and singing loudly without any clothes on while pressed against a curtained window. 
Motel managers told police Noel had failed to pay for the room that day and needed to leave. Noel became irate, yelled at officers to stay out of the room and told them she might have ingested an unknown substance the night before, according to police. 
EMTs were called to the scene with a Reeves sleeve immobilization stretcher. While the EMTs were attempting to cover her with a bedsheet and strap her into the stretcher, police say Noel kicked EMT Mark Hillis in the face. 
Officials say Noel was ultimately secured into the sleeve and calmed down while being transported to the hospital.
The three charges against Noel were filed this Thursday. Officials did not say whether Hillis sustained any injuries requiring medical treatment.