Naked S.C. patient steals rig, crashes it
Before calling EMS, Greer police found the man under a house
---
By Leila Merrill
GREER, S.C. — A naked EMS patient stole an ambulance Wednesday and crashed it into a telephone pole, according to Greer police.
Jamario Marquis Bowens, 35, was taken into custody and is expected to be charged after he is released from the hospital, WYFF4 reported.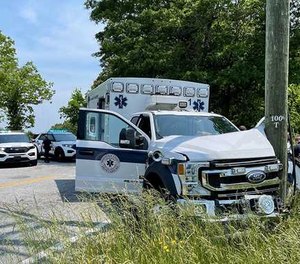 Officers responded late Wednesday to a report of a person acting strangely and banging on the door of a home. They found Bowens under the house, said he appeared to be under the influence, and called for EMS.
EMS providers placed him on a gurney, and police left the scene.
As EMS providers were treating the man, he struck one of them in the face with his fist and kicked her in the back, Greer Today reported. They called for police help and stepped away from the ambulance to put distance between themselves and the patient.
That's when he got into the driver's seat, stole the rig and crashed it.
The incident is under investigation.