Man accused of punching Colo. EMT after crash
Police say the man fled the scene after the assault
---
GREELEY, Colo. — A 44-year-old man was recently arrested on suspicion of second-degree assault after allegedly punching an emergency medical technician who was providing the man assistance.
A disturbance was reported about 7:30 p.m. Aug. 28 in the 1100 block of 75th Avenue in Greeley. The suspect fled the scene in a gray Subaru Outback before police arrived. About 20 minutes later, a crash was reported outside the UCHealth Greeley Hospital at 6767 29th St. The vehicle was a gray Subaru Outback, and the driver punched an emergency medical technician before fleeing the scene, according to court documents.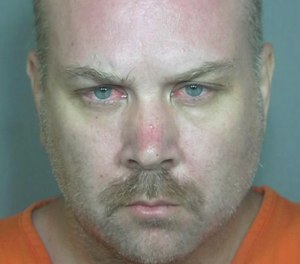 When police arrived, a UCHealth EMT told police he approached 44-year-old Andrew Morgan Cumpsten to check his condition after hearing there was a crash outside the hospital. Cumpsten was initially compliant, according to the EMT, but became agitated after he was checked for weapons. Cumpsten then punched the EMT in the side of the head, the EMT and two witnesses told police.
A security guard brandished a Taser, at which point Cumpsten fled, according to court documents. Police searched the area for Cumpsten, but were unable to find him until 1 a.m. the following morning. A sergeant recognized Cumpsten as he was walking east in the 2200 block of 10th Street and took him into custody on suspicion of second-degree assault, a Class 4 felony punishable by up to six years in prison and $500,000 in fines.
Cumpsten has since been released from the Weld County Jail. The Weld District Attorney's Office has a deadline of 3:30 p.m. Tuesday to file formal charges against him in this case.
———
©2020 the Greeley Tribune (Greeley, Colo.)
McClatchy-Tribune News Service