Fla. man accused of aiming loaded gun at paramedics after calling 911
Sheriff's deputies said the man admitted he called 911 with the intention of shooting at first responders
---
By Laura French
SARASOTA, Fla. — A Florida man was arrested last week for allegedly calling 911 and then aiming a loaded gun at paramedics when they arrived.
Jacob Prizio, 21, was charged with three counts of aggravated assault with a firearm of an officer, firefighter or EMT and one count of misuse of 911, according to the Sarasota County Sheriff's Office.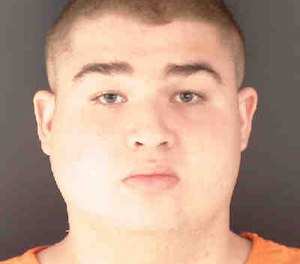 Officials say the EMS crew was responding to a report about a leg injury on Friday and that Prizio ran out into the road pointing his handgun at the ambulance once it arrived.
The paramedics retreated and deputies were called for help. Prizio also threatened the deputies before throwing the gun to the ground and being taken into custody, according to the sheriff's office.
Deputies said Prizio admitted he called 911 with the intention of shooting emergency personnel.
Prizio's remains in custody on a $75,500 bond.