Ariz. woman bit paramedic while in custody, police say
Police say the alleged attack occurred when the woman was taken to the hospital for "medical clearance"
---
By EMS1 Staff
FLORENCE, Ariz. — An Arizona woman was arrested on an additional charge after police say she bit a paramedic while already in custody.
Shaina Johns, 28, was taken to the hospital for "medical clearance," according to the Coolidge Police Department, and allegedly became combative before biting the paramedic on his hand, the Coolidge Examiner reported.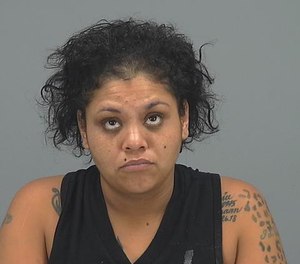 "They were attempting to access her when she started arguing with everyone and wouldn't listen. She got to the point where she was swinging her arms around and wouldn't calm down and they had to restrain her," police wrote in a report, based on the paramedic's account. "He said when they attempted to put a restraint on her arm, she leaned over and bit him on his right hand."
The investigating officer also reported seeing a red, bleeding mark on the paramedic's hand that looked like a bite mark.
Johns was arrested and charged with aggravated assault. Detention center records indicate she was originally in custody for failing to pay $3,986 in penalties she owed for previous false report and hindering prosecution charges.