Ala. man allegedly took police officer's gun, punched paramedic
The suspect is accused of pointing the officer's own gun at him and pulling the trigger
---
Carol Robinson
al.com
SHELBY COUNTY, Ala. — A Shelby County man is behind bars, accused of trying to kill a police officer with his own weapon.
Allen Dwight Horton, 23, is charged with attempted capital murder, attempted murder of a police officer and second-degree assault.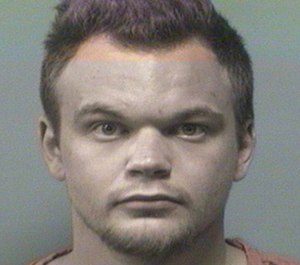 The incident happened Saturday, May 8, in Columbiana, according to court records made public Wednesday. The officer had been called to a report of a person acting erratically, said Columbiana Police Chief Jeff Bowers. Horton, police said, was not committing any crime so the officer was giving him a ride to his grandmother's house.
Charging documents against Horton said the man was in the back of a Columbiana Police Department cruiser when the officer noticed the back door was not closed properly.
The officer pulled over to properly close the door, and that's when Horton allegedly reached though the open plexiglass window that serves as a barrier between the cruiser's front and back seats and grabbed the officer's back-up weapon.
When the officer opened the opened the back door, records state, Horton pointed the Glock handgun at the officer and pulled the trigger. The gun jammed.
Because Horton was not under arrest, he was not handcuffed and the shield was open.
Horton is also charged with second-degree assault after he reportedly punched a paramedic in the face, knocking the paramedic to the ground.
Horton was arrested Tuesday and remained held Wednesday in the Shelby County Jail on bonds totaling $135,000.
Bowers said he's grateful to God that the situation ended without the officer or Horton injured. "We are extremely thankful,'' the chief said. "As much as our officers train, nothing can train you for something like this. I think the officer handled it the best he could."
___
©2021 Advance Local Media LLC
McClatchy-Tribune News Service