Jon Stewart reconvenes panel of 9/11 first responders
Only one of the four panelists from December 2010 Daily Show is healthy enough to reappear on the show
---
Jon Stewart, the former host of the Daily Show, returned to the Comedy Central show Monday to continue his advocacy for passage of the Zadrogra Act to fully fund health care for 9/11 first responders.
Five years ago Stewart discussed the health problems with a panel of four 9/11 first responders on the show. The panelists, Kenny Specht (FDNY), Chris Bowman (NYPD), Ken George (DOT), and heavy equipment operating engineer John Devlin, discussed the their health problems with Stewart.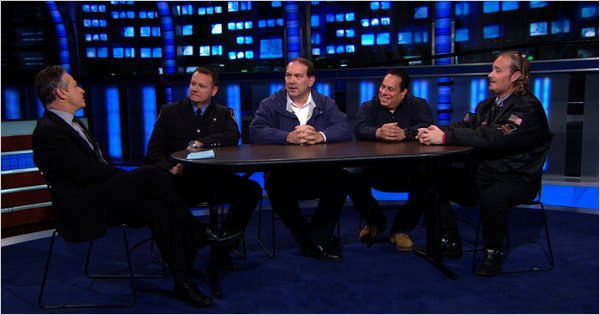 Monday night Specht was the only panelist healthy enough to attend. Devlin is deceased and the two other panelists, Bowman and George, were too ill to make it to the show.
"Just out of curiosity where is everybody," Stewart asked?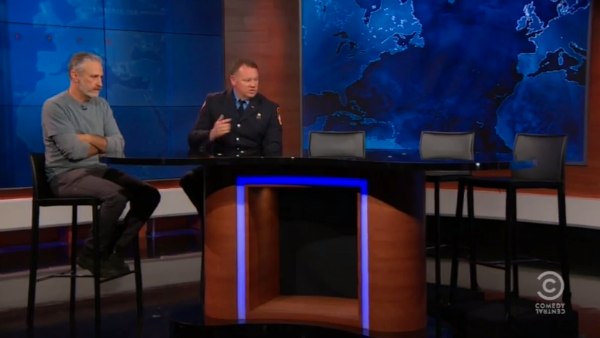 Watch the 2010 episode of the Daily show with Jon Stewart and 9/11 first responders.