McDonald's employee refuses to serve paramedic, won't serve 'anyone with a badge'
A Sunstar paramedic was denied service after being told by an employee "we don't serve officers in here"
---
Have you discussed or role played with your personnel how to respond to a denial of service in a restaurant, coffee shop or grocery store? EMS1 Editor-in-Chief Greg Friese shares the key points he would discuss in a roll call briefing or company training in this analysis.
By News Staff
MADEIRA BEACH, Fla. — A McDonald's employee was fired after allegedly refusing to serve a paramedic in uniform.
WFTS Tampa Bay reported that Sunstar Paramedic Anthony Quinn and his partner were denied service by a McDonald's employee after mistaking them for law enforcement.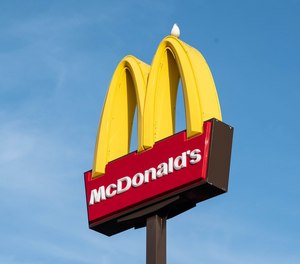 "'We don't accept officers in here,'" Quinn said the employee told him.
Quinn told the employee he was a paramedic, but was then told by the employee that the restaurant wouldn't serve "anyone with a badge."
Quinn's partner entered, and the same employee allegedly told him, "We don't serve your kind here."
In a statement, Caspers Company, who runs the McDonald's in Madeira Beach, said the incident did not live up to the company's core values.
"We are aware of the unfortunate incident that took place at one of our restaurants last night. We, like you, were upset and disappointed and took immediate action. The employee has been terminated," the statement read. "What occurred does not reflect the values of our brand, our franchise, or the love and admiration we have demonstrated consistently for our friends in law enforcement and first responders. We have reached out to offer our sincerest apology."