DC EMT accused of sleeping on duty now under investigation
Seven months after being hired, the firefighter/EMT was transferred to a different engine
---
By Marina Marraco
Fox 5
WASHINGTON — There are new details about a D.C. firefighter/EMT who appeared to be asleep on the job during an ambulance run. We first showed you amateur video last week appearing to show the emergency responder asleep or nodding off during a patient transport to the hospital.
The cellphone video was taken in the back of an ambulance during that transport. The patient, who suffered from a ruptured appendix, rode the ambulance with a friend who shot the video and was in disbelief that the firefighter/EMT appeared to fall asleep on the call.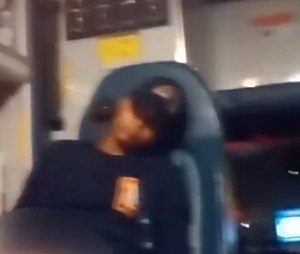 D.C. Fire and EMS confirmed Dominique Rust is under investigation for the incident. According to sources, she has a short and tumultuous tenure as a first responder.
Read full story: EXCLUSIVE: EMT accused of sleeping while on duty has history of work performance issues