Relative of Mich. paramedic who died from COVID-19 joins vaccine trial
Rachel Elsberry, a family member of fallen Rapid Response EMS Paramedic Paul Novicki, will participate in the trial next week
---
By Laura French
AUSTIN, Texas — A relative of a Michigan paramedic and past fire lieutenant who died due to COVID-19 has joined a trial for a potential COVID-19 vaccine. 
Rachel Elsberry, of Texas, said she wanted to do more to help after her cousins' father, Rapid Response EMS Paramedic and former Huron Township Fire Lt. Paul Novicki, 51, died from the virus in April, according to KVUE.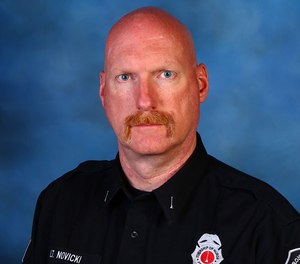 Elsberry had previously participated in a trial for a pertussis and rhinovirus vaccine through biotech company Moderna and clinical research company Benchmark Research. When she received a request for participation in the COVID-19 trial, she decided to join. 
Elsberry said it was heartbreaking to see her three cousins grieving their father and that she felt joining the trial was a way she could give back due to her good health and strong belief in science and vaccines. 
Next week, she will receive either the vaccine or a placebo, and undergo bloodwork, evaluation and several COVID-19 tests over the next year.