ECG Challenge: The court's verdict?
How would you treat this patient and why?
---
Editor's note: Check out this month's ECG case study and submit your treatment plan in the comments below. If Tom selects your plan as the best, you could win an EMS1 T-shirt and bottle opener. Good luck!
EMS is called to a local tennis court for a 63-year-old male complaining of chest pain.
At the time of EMS arrival, the patient is found sitting on a bench.
Past medical history: Cataract, erectile dysfunction
Medications: Cialis (tadalifil)
The patient appears acutely ill. He is pale, warm, and diaphoretic.
Vital signs are assessed.
RR: 18
HR: 74
NIBP: 127/65
SpO2: 97 on RA
Breath sounds: clear bilaterally
The patient is placed on oxygen via NC mask @ 4 LPM as the cardiac monitor is attached.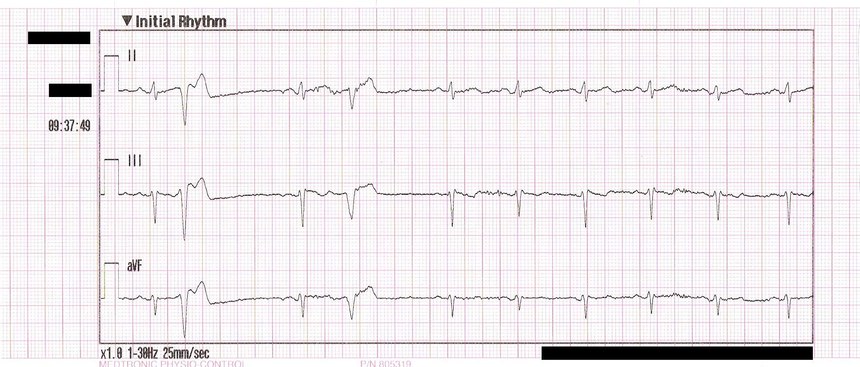 A 12-lead ECG is obtained.

What do you think of the 12-lead ECG?
Is the local community hospital appropriate or should the patient be transported straight to a PCI-capable facility?
How would you treat this patient?