Medics rush man to hospital, return to shovel driveway
"They saw that somebody needed help, and they took time out of their day and their busy schedules to do something like that."
---
WISN.com
GREENFIELD, Wis. — Greenfield firefighters and paramedics went above the call of duty Sunday.
They received a call that someone was shoveling and had a cardiac emergency. After they got the man to the hospital, they then returned to finish shoveling the person's driveway.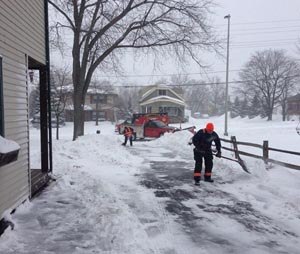 The man's daughter told WISN 12 News her family is overwhelmed by the generosity of the Greenfield Fire Department.
Full story: Greenfield firefighters rush man to hospital, return to shovel driveway