New antipsychotic drug key in diverting 75% of ATCEMS' mental health patients from ED
Austin-Travis County EMS' mental health crisis response team has been administering the medication for months
---
By Leila Merrill
EMS1
AUSTIN, Texas — Austin-Travis County EMS' mental health crisis response team recently added a new medication that is providing an alternative to emergency room visits, KXAN reported Thursday.
Olanzapine, an antipsychotic, is helping many patients who suffer from mental health conditions such as schizophrenia and bipolar disorder.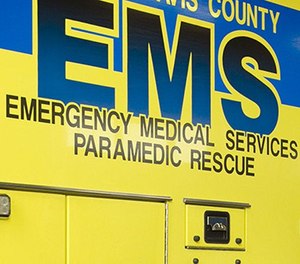 Since the medication was secured in November, Capt. Kim Griffith reports that it has been used to divert 75% of eligible mental health patients from the emergency department. The remaining 25% of patients required additional medical attention.
Not only is the medication a more convenient and comfortable option for patients, but it's also far less expensive, costing around 30 cents per dose.
Integral Care, the local mental health and intellectual and developmental disability authority in Travis County, affirms that the medication provides clients with immediate care and follow-up within their community, reducing the risk of a traumatic experience in the ED.
The medication is administered on a conditional basis and those who receive it must agree to connect with one of ATCEMS' mental health partners within 24 hours. For those who don't require hospital attention, ATCEMS assists the patient in setting up an appointment with one of the many inpatient mental health facilities or respite centers in Travis County.