Patient with chest pains assaults paramedic, cop
The paramedic was struck in the face by Roger Hardy after asking him if he had been drinking
---
By EMS1 Staff
BURKBURNETT, Texas — A man was arrested after assaulting a paramedic and a police officer while they tried to treat him for chest pains.
Times Record News reported that the paramedic and police officer responded to a call about a possible heart attack victim and made contact with Roger Hardy, who was complaining of chest pains.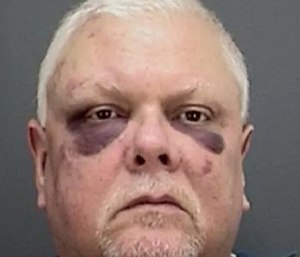 The paramedic asked Hardy while he was treating him if had been drinking alcohol. Hardy then allegedly struck the paramedic in the face, and yelled that he wanted the responders to "get out of [his] house."
While being handcuffed, Hardy allegedly punched the police officer in the face three times.
Hardy was arrested and charged with assault on a peace officer and assault on an emergency services personnel.