Man sentenced for box cutter attack on Detroit EMTs
One EMT testified that the man slashed her in the face with a box cutter, severing arteries in her face
---
By EMS1 Staff
DETROIT — A Detroit man was sentenced 40 to 80 years this week after viciously attacking two EMTs last October.
Michael Montgomery, 31, slashed Detroit EMT Kelly Adams in the face with a box cutter, leaving her with scars and mental issues. Adams spoke at Montgomery's sentencing, calling him a "psychopath that tried to kill two medics that were just trying to do their jobs."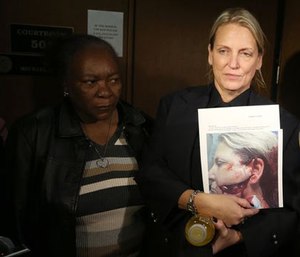 Montgomery was also sentenced for his involvement in three cold cases that involved sexual assaults and the murder of a teenager in 2005 and 2006, reported the Detroit Free Press. 
Adams and her partner, EMT Alfredo Rojas, were responding to a call Oct. 20, 2015 when Montgomery assaulted them. "I had arteries cut in my face," Adams said. Rojas also sustained cuts to arteries in his hand. 
"Mr. Montgomery did in the end own up to his just egregious behavior in these cases," Judge Michael Hathaway said. "And as a result of the plea and the sentence agreement in this case, the public and the victims, the victims' families were spared the ordeal and anguish of going through four separate trials."