Intoxicated man injures paramedic, urinates in police car
Eligio Salazar began swinging punches at a paramedic and firefighter who responded after a restaurant called to report he was intoxicated
---
By Kyle Kaminski
The Record-Eagle
TRAVERSE CITY, Mich. — A local man faces felony charges after authorities said he passed out in a restaurant, threatened emergency personnel, injured a paramedic and urinated in the back of a police cruiser on his way to jail.
Police reports detailed a violent encounter earlier this month between first responders and Eligio Salazar, 34, of Traverse City. And it began when paramedics responded to a report of an intoxicated man at an Eighth Street eatery.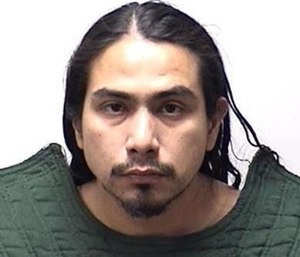 Salazar – after he was escorted from the restaurant into an ambulance – began to grab and swing at paramedics and a firefighter, according to police reports. He eventually landed a punch and one paramedic injured his shoulder in the scuffle.
Police officers arrived and Salazar continued to ignore commands, according to court records. Salazar eventually surrendered when an officer squeezed at pressure points near his jaw, police reports noted. But Salazar kept talking back.
Officers noted how Salazar – irritated about how they subdued him — threatened to "get out and find" them after his release. He told officers he knew where they lived and threatened to harm them and their families, according to police reports.
Officers, then fearful that Salazar might spit on them while he yelled, again applied pressure near his jawline, according to police reports. Salazar eventually calmed down, was released from treatment and taken to Grand Traverse County's jail.
"While en-route, Eligio urinated in the rear of my squad car and bragged about it on the in-car camera," one officer noted in police reports. "Eligio said he wanted me to do him a favor and kill him. He was later placed on suicidal (sic) watch."
Salazar – who has since been released from the county's jail on an interim bond for an unrelated case – is due back in court next week to face three felony counts of resisting and obstructing a police officer, including one count for causing an injury.
Court records noted he also is being charged as a second-time habitual offender, which could enhance his potential maximum sentence if convicted. Calls to a phone number registered to Salazar were not returned Wednesday.
Copyright 2017 The Record-Eagle