Study: Nearly 30 percent of opioid prescriptions are unexplained
A recent study found that 28.5 percent of prescriptions had no medical record of why they were given to the patient
---
By EMS1 Staff
BOSTON — A recent study found that nearly 30 percent of all opioids prescribed in the U.S. have no medical record of why they were given to the patient.
According to a study published in the Annals of Internal Medicine and conducted by Harvard Medical School and RAND Corp. researchers, in the almost 809 million outpatient visits over a 10-year period, 66.4 percent of opioids were prescribed for non-cancer pain and 5.1 percent were given to patients with cancer-related pain.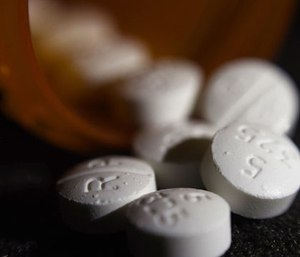 In the remaining 28.5 percent of opioid prescriptions, there were no documented medical reasons as to why they were given to the patient.
"For these visits, it is unclear why a physician chose to prescribe an opioid or whether opioid therapy is justified," Dr. Tisamarie B. Sherry, lead author of the study, told CNN. "The reasons for this could be truly inappropriate prescribing of opioids or merely lax documentation."
Sherry added that the reason for the lack of medical records could also stem from poor record keeping.
"If a doctor does not document a medical reason for prescribing an opioid, it could mean that the prescription is not clinically appropriate," she said. "But it could also mean that the doctor simply missed recording the medical justification for an opioid, perhaps due to time constraints, clinic workflows or complicated documentation systems."
Sherry added that "physicians were especially lax at documenting their medical reasons for continuing chronic opioid prescriptions."
"It is now more important than ever for physicians to transparently and accurately document their justification for using an opioid so that we can identify and rectify problematic prescribing behavior," Sherry said. "Our findings indicate that we still have a long way to go to reach this goal."
AIME201811200-M180644 by Shelbie Watts on Scribd