Spotlight: First Responder Solutions, advancing the levels of patient care
---
Company Name: First Responder Solutions
Headquarters: Carmel, CA
Signature Products: Specialty Medical Care Products
Website: https://firstrespondersolutions.com/
1. Where did your company name originate from?
First Responder Solutions™, Inc., was founded by now-retired Fire Capt. Mitch Kastros in 2011, based upon his observations, experience and frustrations in the field as a first responder. Our company was formed to bring products that provide solutions to challenges, and advancement to traditional treatment protocols, to the first responder marketplace. We were founded by a first responder and bring products and solutions to first responders, so the company name became obvious.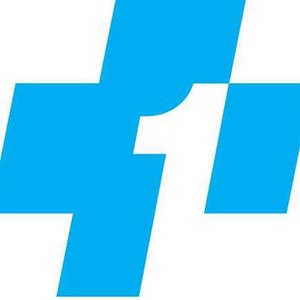 2. What was the inspiration behind starting your company?
While on a medical emergency in 2008, Mitch was assisting a fellow firefighter and paramedic while she was treating a patient who had fallen and sustained a head injury. The standard of care at the time was, and still is, to place gauze on the head wound to control bleeding, plus a cold pack on the affected area to control intra-cranial swelling, and then wrap the head with a roller bandage to hold the gauze and cold pack in place. As often happens with these types of head injuries, the bandage kept slipping off the patient's head. In a moment of revelation, they grabbed the man's beanie cap and placed it on over the gauze and cold pack to hold them in place. This sparked the idea for the Trauma Beanie® Bandage.
3. What is your signature product and how does it work?
While First Responder Solutions started with the idea for the Trauma Beanie, which remains our core product, we are building the company to provide multiple innovative product solutions for first responders. We are also creating the Drynamic line of high-performance absorbent pads and are offering other products that enhance first responder service and patient care.
The Trauma Beanie is a sterile cap-like bandage used to efficiently and effectively treat head trauma injuries. It is available in three models and multiple sizes to enhance triage and treatment of head trauma, from minor blows to major wound incidents.
The Trauma Beanie provides:
Significant improvement compared to traditional bandaging methods
Easy, one-person application in less than one minute
Shorter re and ambulance on-scene time, and faster patient delivery to ER
Dynamic material elasticity ensures dressing stays in place
Offers variable, provider-determined compression to control bleeding, ability to hold multiple cold packs and gauze bandages
Can be self-administered
Does not compromise cervical spine immobilization
Will not slip or fall off
Clear visual and physical access for ear inspection
Allows for observation without unwrapping/rewrapping
Drynamic is a group of high-performance absorbent underpads and Male Catheter Alternatives for EMS, hospital and medical applications.
The pads provide:
High-capacity fluid absorption
Custom Super Absorbent Polymers (SAP) capture and hold fluids in middle layer
Pathogens in the fluids (blood, urine) are absorbed and trapped for safe disposal
Easy disposal after use
Superior top sheet keeps patient skin dry
Wicks fluid to middle core
Prevents rewetting
Improves skin health
Waterproof yet breathable back sheet
Prevents leakage and speeds cleanup
Improved airflow assists patient skin health
Super-strong patient repositioning ability
Multiple sizes for every need:
Extra Large Trauma Pad size: 40x80" Highest fluid holding capacity (greater than 3,100 ml) Ability to support and reposition patients up to 500 pounds
Large Pad: 30x36" High 2,750 ml fluid holding capacity Ability to support and reposition patients up to 375 pounds.
Small Pad: 17x24" All-purpose pad, wrap, compress, clean-up system, cushion, etc. Captures and absorbs 1,000 ml of fluids
Male Catheter Alternative
Custom design and functionality
Quick, non-invasive application
Unique design prevents leakage
Keeps skin dry and comfortable
Captures and absorbs over 400 ml fluids
4. Why do you believe your products are essential to your vertical (Police, Fire, EMS, Corrections, Government) community?
Police, corrections and government personnel are frequently the first point of contact with a patient, often times one of their own, during a medical emergency, especially those involving trauma. They are now either assuming or being assigned larger roles in EMS and being on the same page with responding re and ambulance personnel results in better patient care.
Our innovative products are designed to enhance patient care and provide caregivers at all levels (Police, Fire, EMS, Corrections, Government) the opportunities to provide more effective care. This will result in a shorter on-scene time for responding to fireambulance crews and faster delivery of the patient to the hospital emergency room.
5. What has been the biggest challenge your company has faced?
We have spent our lives as first responders, not business owners or manufacturers, so nearly everything has been a "learning experience" and we have needed to find people who have the expertise we were lacking. That said, the biggest challenge has been time. It has taken over 10 years to finalize product design develop the most appropriate, made-in-the-USA, manufacturing methods.
6. What makes your company unique?
We are a company of, by and for first responders. We were founded by a first responder and several of our team members are active or retired first responders. We understand the unique needs and challenges of first responders in the field, and the challenges of public agency purchasing and administration.
7. What do your customers like best about you and your products?
Everybody likes the story of how former first responders took an idea and followed through to create a product and a company. Everybody likes the obvious utility and apparent simplicity of the Trauma Beanie (simple in concept, complex in design). The most frequent comment we hear is "Amazing. Why didn't somebody think of this sooner?"
8. What is the most rewarding part of serving the first responder/local government community?
Some people dream of a retirement spent drinking rum and fishing from a pier in the tropics. Our founder, Mitch Kastros, loved helping people in times of urgent need and never wanted to leave the service aspect of being a first responder. First Responder Solutions is providing Mitch and the rest of our team, with the opportunity to bring improvements to patient care and ease frustrations to the community we have been a part of for so long. What could be more rewarding than this?
9. Do you support any charitable organizations within the public safety/community? Tell us more.
First Responder Solutions is a member of the California Fire Chiefs Association EMS Section and its priority to represent fire departments' specific needs by actively addressing department EMS issues and concerns. We also support the Alisa Ann Ruch Burn Foundation, with donations and participation in an annual weekend activity program benefitting child burn victims sponsored by the Monterey Fire Department.
Personally, Mitch Kastros and his wife, Amber, support the local homeless kitchen, the Wounded Warrior Project, UCSF Children's Hospital in San Francisco, St. Jude's Children's Hospital and a program to help support the family of a man suffering from ALS. As we grow and develop, First Responder Solutions plans to support other deserving programs in our communities.
10. Is there any fun fact or trivia that you'd like to share with our users about you or your company?
Prior to bringing products to the first responder community, Brodie Greer, our director of business development, played a first responder as Barry (Bear) Baricza on the successful television series "CHiPs."
11. What's next for your company? Any upcoming new projects or initiatives?
We have been focused on product development, regulatory approval and launch of Trauma Beanie and Drynamic products. Now that we have achieved these milestones, we will continue to develop and source innovative value-added products that complement these two product lines and enhance patient care in first responder situations.