National EMS Memorial to honor first responders
Legislation recognizes and remembers first responder line of duty deaths
---
By Allison G.S. Knox, faculty member at American Military University
The National Emergency Medical Services Memorial Foundation is an important supporter of legislation that would "establish a permanent EMS memorial in Washington, D.C., or its environs to honor, recognize and remember the commitment, service and sacrifice of the Nation's EMS heroes who have died in the line of duty and for those who continue this service commitment and sacrifice."
On October 12, the Senate adopted House bill H.R.1037 to authorize the creation of a national EMS memorial that will honor the sacrifices of first responders. The bill is now at the White House awaiting the President's signature.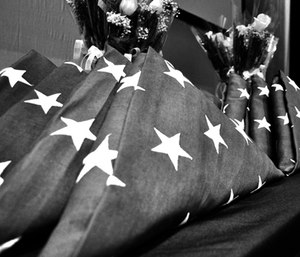 The lawmakers' support is significant because it will foster greater understanding of the commitment and dedication that emergency medical technicians and paramedics have to their community and neighbors.
This important piece of legislation does more for emergency medical services than simply commemorate lives lost in the line of duty. The memorial will educate the public about the various roles that EMTs and paramedics play in their communities every day.
Developing awareness and support of EMS agencies
The hope is that with the appropriate education, citizens will better understand the different issues that others in their neighborhoods face daily. These issues include autism and post-traumatic stress disorder (PTSD) among others.
Greater awareness of public health issues is a fundamental step to move society in a positive direction. This foundational piece of legislation is important because creating this memorial will educate the public and lead to new public health policy initiatives.
The Memorial's impact on public health policy
Many people do not realize that quite a few first responders have been killed in the line of duty. Erecting a memorial to EMTs and paramedics is a big step forward in recognizing a profession that is often an afterthought when it comes to public safety agencies.
Although they are considered among the "quieter" public safety organizations, first responders put themselves in harm's way whenever they respond to a 911 call. Despite being trained to recognize potential hazards before they approach an emergency scene – whether it's a building on fire or a bad auto accident – first responders know that a site could rapidly turn into a serious, life-threatening situation.
New memorial is important step toward national recognition of EMS sacrifices
The creation of a national memorial will be an important step in calling attention to the daily dangers and sacrifices of emergency medical technicians and paramedics.
About the author
Allison G. S. Knox is a faculty member at American Military University, teaching courses in Emergency and Disaster Management. Her research interests are comprised of emergency management and emergency medical services policy issues. Prior to teaching, Allison worked in a level one trauma center emergency department and for a Member of Congress in Washington, D.C. She holds four Master of Arts degrees in emergency management, international relations, national security studies and history.
She is a certified lifeguard, MET and is also trained in technical large animal emergency rescue. Allison currently serves as advocacy coordinator of Virginia for NAEMT, chapter sponsor for the West Virginia Iota Chapter of Pi Gamma Mu International Honor Society, and faculty advisor for the Political Science Scholars. She is also on the Board of Trustees and serves as chancellor of the Southeast Region for Pi Gamma Mu International Honor Society in the Social Sciences. She can be reached at IPSauthor@apus.edu. For more articles featuring insight from industry experts, subscribe to In Public Safety's bi-monthly newsletter.