Paramedic hurt in crash recovering after leg amputation
Rory Barros had the operation performed after having 14 surgeries to try and save his leg
---
By EMS1 Staff
WACO, Texas — A paramedic who has been hospitalized for four months after being pinned by a car at a crash scene is recovering after having his leg amputated.
KWTX reported that Rory Barros had 14 surgeries in an attempt to save his leg, but doctors said he would be better off if it were removed.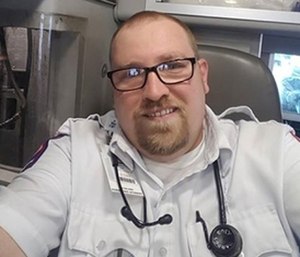 The amputation took place at Baylor Medical Center, and Barros' wife said he has told her that he feels better without the leg poisoning his body.
If Barros did not have the amputation surgery, doctors said he would have been confined to a wheelchair, but now that the leg has been removed he will be able to be fit for a prosthesis.