N.J. man charged with attempting to steal ambulance
The man was reportedly loitering around Hoboken University Medical Center when he entered the empty ambulance and attempted to start it
---
by EMS1 Staff
HOBOKEN, N.J. — A 30-year-old man was arrested after attempting to steal an ambulance from a New Jersey hospital.
Nicholas Soto was reportedly loitering at Hoboken University Medical Center when he jumped into an empty rig on Sunday and locked the doors, NJ.com reported.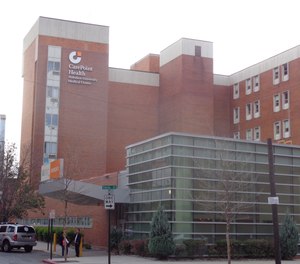 Prior to the incident, police officers responded to help a security guard escort Soto from the center, where he refused to leave despite having no apparent cause to be there, according to Hoboken Police Department Lt. Edgardo Cruz.
After being brought outside, police say Soto was seen pacing by the ambulance before getting behind the wheel and attempting to put it into gear.
When the rig didn't start, the security officer aided police in opening the vehicle and arresting Soto, who resisted being handcuffed, Cruz said.
Soto was charged with burglary, theft, escape and resisting arrest. Cruz said Soto also attempted to flee while being fingerprinted at the police station.