Fla. man arrested for faking 911 call, shooting at paramedics
Tyran Young used an automated recording to call for help, and began shooting at the Sarasota FD ambulance once it arrived
---
By EMS1 Staff
SARASOTA, Fla. — Police arrested a man behind a January 911 call that ended with two paramedics being fired upon.
WFTS reported that Tyran Young, 32, called 911 in January to request help after allegedly falling down.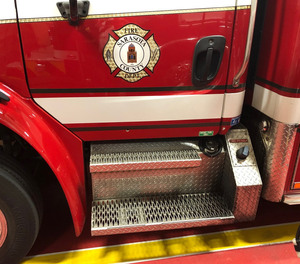 An automated voice told the 911 dispatcher, "Help, I need help. My address is 2932 Goodrich Avenue, Sarasota, Florida, 34234. Please send help, I fell really hard."
When an ambulance arrived at the scene, Young began shooting, hitting the driver's side door.
Both paramedics were able to get away without injury.
Police detectives discovered Young had been preparing for the attack since last year and did a "dry run" in November.  
Young is charged with two counts of aggravated assault on a firefighter, shooting into a vehicle, possession of a firearm by a convicted felon and misuse of 911. He is currently being held in the Sarasota County Jail on unrelated charges.
In a press release, Sarasota Police Chief Bernadette DiPino said the department was glad to put this behind them.
"The men and women of the Sarasota Police Department worked diligently and efficiently to find the person responsible for trying to harm one of our fellow first responders," she said. "This arrest brings closure and justice to first responders who risk their lives every single day to protect our community and society. The person responsible for putting fear into our city is behind bars and justice will now be served."