2 Wis. EMTs recover from bus crash injuries
One Bell Ambulance employee has returned to in-office work in Milwaukee; the other remains at home after being hospitalized
---
By Leila Merrill
MILWAUKEE — Bell Ambulance said Wednesday that its two EMTs who were injured almost a month ago in a vehicle crash are continuing to recover.
On Dec. 7, a Milwaukee County Transit System bus smashed into a parked Bell Ambulance in which the two EMTs were performing patient care.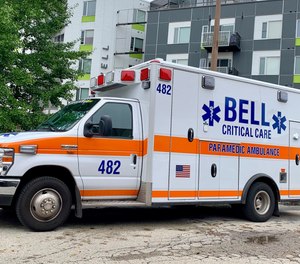 One EMT returned to in-office work this week.
The other has been released from a hospital and continues to recuperate at home.  
Transit system officials told Fox 6 that the crash remains under investigation, and local police said that once their investigation is finished, it will be sent to the district attorney's office for review.