Calif. county battles misuse of 911 system
From people calling to ask about the weather and children accidentally dialing 911 on their parents' phone, dispatchers receive hundreds of non-emergency calls
---
Joseph Luiz
The Bakersfield Californian
Want to know about local weather conditions or when a closed road will be reopen?
Maybe don't call or text 911.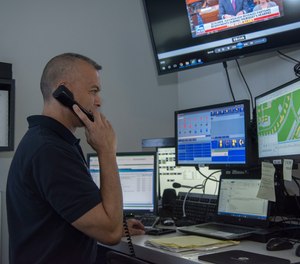 "Misuse of 911 is one of the biggest things that ties up our 911 system," said Lori Meyer, senior dispatcher for the Kern County Sheriff's Office, who spoke at an event Friday ahead of National Public Safety Telecommunicators Week, which is next week. "In the event somebody does have an actual emergency, they're not getting help in the timely manner they deserve."
Some calls are accidental, she said, but others are done with bad intent.
One man recently texted the F-word to the 911 messaging system 57 times in a row.
Others call to ask when it will stop snowing.
Sometimes, Meyer said, "they yell and they scream at us, they call us names, they cuss us out."
Another common issue is callers who misjudge what constitutes a true emergency.
Having your car broken into is not a life-threatening emergency, she said. Those calls should be made to the nonemergency number.
Calls from young children who accidentally dial 911 while playing on a parent's cellphone also are common.
Meyer said she hopes that talking about the wide misuse of the 911 system will help educate the public and lead to fewer inappropriate calls and texts in the future. Dispatchers already have stressful jobs, she said.
"A lot of times, people are calling us on the worst possible day of their lives," she said. "We want to let them know that there are people here who care about you and who want to get you the help you need. That's what we're here for."
———
©2019 The Bakersfield Californian (Bakersfield, Calif.)
McClatchy-Tribune News Service