Vacationing Utah police officer uses EMT training to save crash victim
The Salt Lake City Officer encountered a car crash while in Europe and used a makeshift tourniquet to prevent the victim from bleeding out
---
By EMS1 Staff
SALT LAKE CITY — A Salt Lake City police officer with EMT training is credited with saving a woman's life after he stepped in to help at the scene of a car crash.
While on vacation in Europe, Officer Kevin Peck and his wife were driving in a rural area near the border of France and Germany when they witnessed a head-on collision between two cars, according to KSL.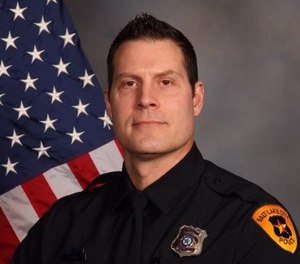 "That put us in the right place at the right time," Peck said.
The officer checked on the drivers of both cars – one, a man, had minor injuries, but the woman in the second car was bleeding heavily from her leg. Peck said the woman's right ankle was "blown out" with bone showing.
Peck was about to use his belt as a tourniquet when a female bystander offered her own belt, which he found to be better suited for the purpose. He placed the makeshift tourniquet on the patient and said the bleeding slowed "considerably."
Emergency crews arrived from the closest city about 10 to 15 minutes later, and Peck stayed on the scene until the injured woman was transported away in an ambulance.
Peck said a medical professional relayed a message to him through one of the European officers.
"He said basically, his feeling was with her injury, the tourniquet probably slowed the bleeding down enough that it saved her life," he said.
Eight years ago, Peck was also lauded for comforting a woman who was hit by a bus and trapped underneath it, according to KSL.