Sending aid, well wishes to Ukraine
Richmond Ambulance Authority donates supplies, ambulances abroad
---
This episode of EMS One-Stop with Rob Lawrence is brought to you by Lexipol, the experts in policy, training, wellness support and grants assistance for first responders and government leaders. To learn more, visit lexipol.com. 
Following the invasion of Ukraine by Russia on February 24, 2022, Christopher Manson, vice president of government relations in the Illinois-based OSF Healthcare System, came up with the idea of sending American ambulances full of supplies to Ukraine.  
After reaching out to the Government in Kyiv and the Ukrainian Consulate in Chicago, and connecting with others working to send aid to Ukraine, on March 29, 2022, the first ambulance full of medical supplies and equipment left for Ukraine on a 747-800 aircraft. 
Since then, five additional shipments of ambulances have traveled from the United States to Ukraine via aircraft and ship for a current total of 18 ambulances and tons of medical supplies.
In this episode of EMS One-Stop, Host Rob Lawrence welcomes Christopher Manson and discusses the challenges, logistics and successes of the program, and also Mark Tenia, media manager for the Richmond (Virginia) Ambulance Authority, who highlights their recent donation of an ambulance for Ukraine and the process for gaining clearance for the donation.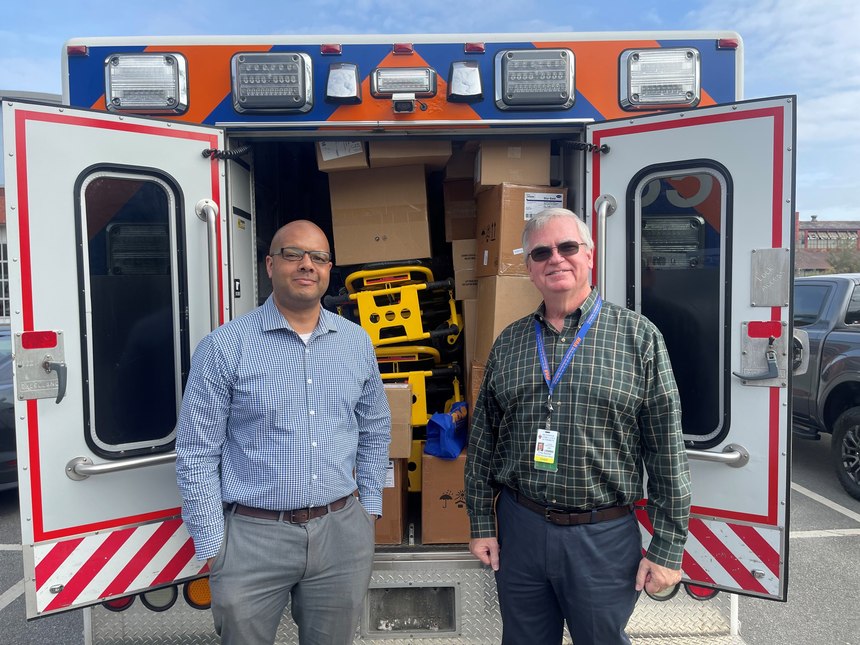 Richmond Ambulance Authority's Media Manager, Mark Tenia (left) and CEO, Chip Decker (right), stand before an ambulance loaded with supplies being donated to Ukraine. (Photo/courtesy Rob Lawrence)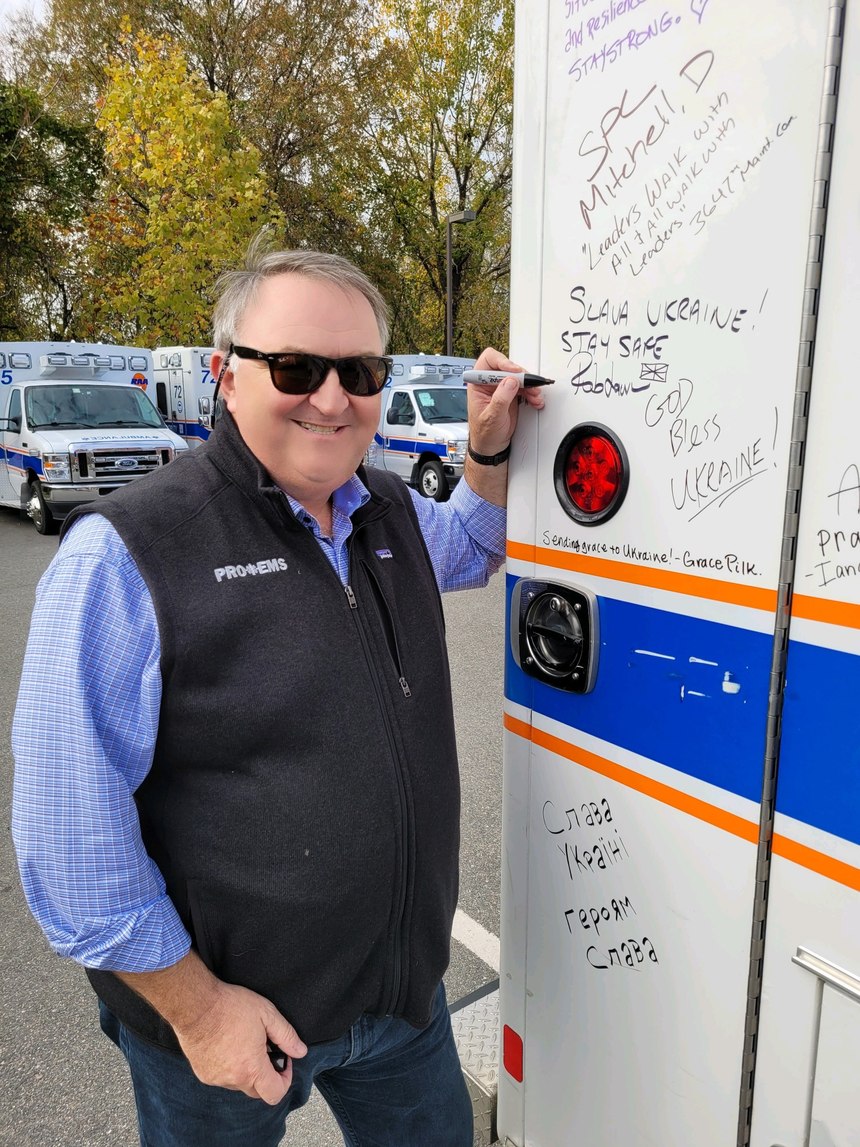 Rob Lawrence was able to sign an ambulance donated to Ukraine while visiting Richmond Ambulance Authority in Virginia. (Photo/Rob Lawrence)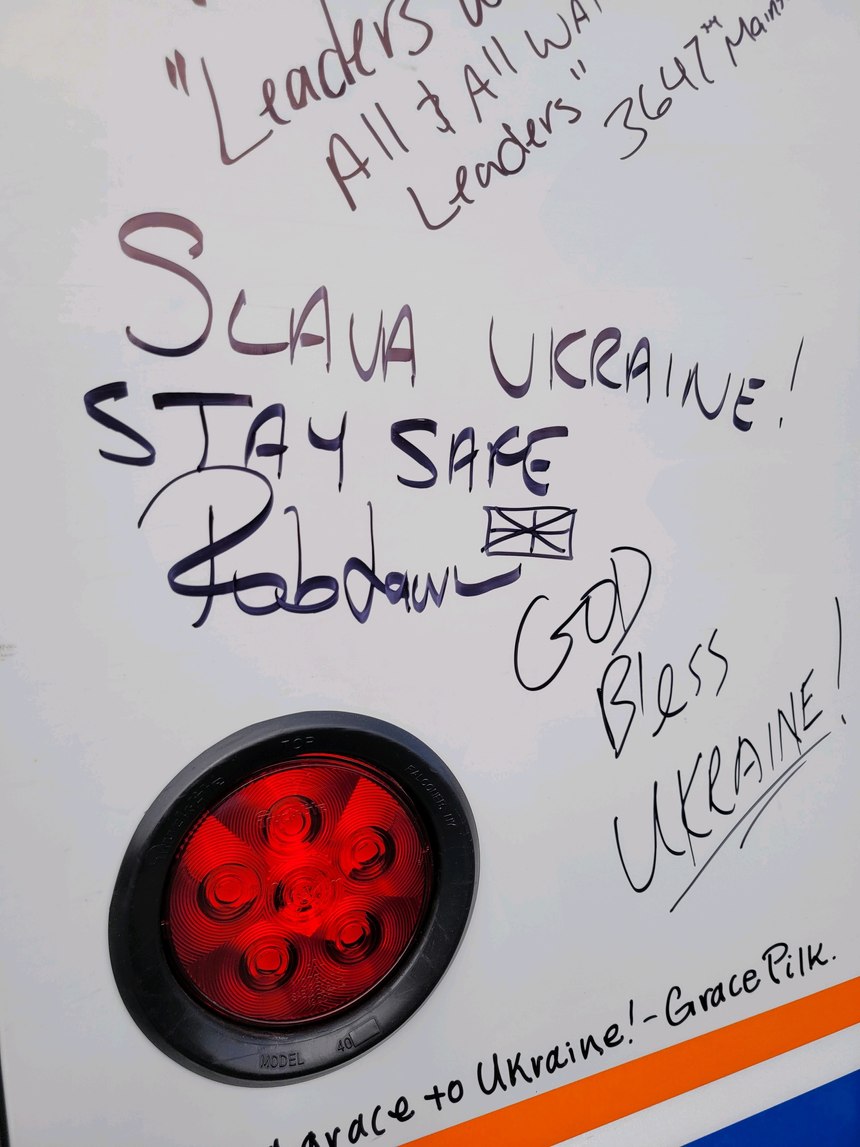 Well wishes sent from Richmond Ambulance Authority mark the ambulances they donated to Ukraine. (Photo/Rob Lawrence)



---

Learn more:
Ambulances and apparatus for Ukraine
A small group is coordinating with the Ukrainian Government to ship ambulances and fire apparatus full of supplies to support Ukrainians, and they need your help
---