Is Uber really decreasing ambulance usage?
Two economists conclude that Uber availability has reduced EMS ambulance transport by 7 percent in major U.S. cities
---
After calculating the availability of Uber and ambulance usage in major U.S. cities, two economists have concluded that the availability of ride-sharing services has decreased ambulance usage by at least seven percent. Their research is a helpful follow-up to anecdotal reports that patients are picking Uber and Lyft instead of ambulance transport.
Intuitively, it makes sense that given alternative and easily accessible options to reach the hospital, the market would choose those options. An Uber or Lyft ride is a couple of swipes away for millions of users. We are also in a cultural moment of celebrating the gig economy and how it's disrupting everything from vehicle ownership, to vacation lodging, to healthcare.
A medical director of mine was fond of reminding us, "Correlation does not equal causation." Have the researchers truly discovered causation; more Uber cars available leads to less ambulance trips per year? Or have they observed a correlation between two variables?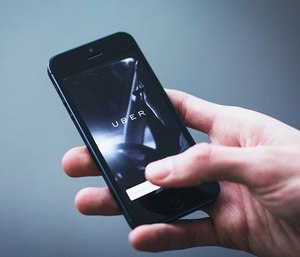 The full paper, including the description of methods, is worth reading and it's embedded below. Are there other explanations for a decrease in ambulance usage? Several that come to mind for me include:
An improving economy. It's good for one's health, generally, to have a job, regular income and benefits.
The rate of uninsured Americans has decreased in the wake of the Affordable Care Act. A standard benefit of health insurance is better access to preventative care, vaccinations and immunizations, prescription fulfillment, treatment adherence and health condition screening.
Preventative care, through community paramedicine and other social services, often targets the highest ambulance utilizers. It seems a stretch, but plausible, that ambulance use might drop by several percentage points because of call reduction to the top 10, 25, 50 or 100 utilizers in a community. 
I don't have data to back up my assertions. Rather, I am suggesting other variables that might have a causation or correlation impact on ambulance usage.
Pros of picking Uber over an ambulance
For consumers, there are many pros to picking an Uber or other types of self-transport over an ambulance. Those reasons include:
Knowing the arrival time for the ride-share car at the patient's side.
Pricing for the transport is known at the time of request, and depending on proximity, could be considerably less expensive.
Selecting their destination, even if it's not the nearest receiving facility.
The only time most people think about EMS and the nearest ambulance is the time between their 911 call and the arrival of the ambulance. Watching the Uber vehicle near its destination on a smartphone map has a longer lead time, with accompanying peace of mind that help is on the way, than listening for the wail of sirens or watching for the flashing of bright lights. Even if that help is just a ride to the hospital.
Cons of picking Uber over an ambulance
For the patient, the biggest con or risk is their condition deteriorating or becoming emergent during transport. It's reasonable for fire chiefs and paramedic chiefs to caution the public about picking an Uber instead of an ambulance when their life is at risk. If their time-critical illness becomes life threatening, it may go unrecognized and untreated by the layperson driver. Other cons of calling an Uber instead of an ambulance include:
Selecting an inappropriate facility for the illness or injury, followed by a subsequent trip in another Uber or an ambulance.
Delaying care for emergency conditions like myocardial infarction, asthma exacerbation, severe hemorrhage or anaphylaxis that could have been initiated on scene by medical first responders and continued during ambulance transport by EMTs or paramedics.
Transportation may not have been the treatment the patient needed. EMTs and paramedics have increasing options for on-scene treatment without transport or the ability to transport the patient to a non-hospital receiving facility.
Make Uber an option for 911 callers
The research doesn't explain if some of the Uber rides were at the direction or scheduling of a 911 operator or hospital-initiated program to transport patients for follow-up or ongoing care. If a nurse, working in a 911 center, is used to triage a low acuity patient into a ride-share vehicle instead of an ambulance, that's still an EMS transport. It's just in a vehicle with lower capital costs and overhead.
What do you tell patients, Uber vs. ambulance?
Patients commonly ask us for reassurance about their decision to call for an ambulance. Are patients asking you if they should have called an Uber or Lyft ride instead of ambulance? If yes, what are you telling them?