EMS World Expo Quick Take: Assessing, treating and transporting patients with special needs
Be aware patients with special needs may have comorbidities, and their conditions fall on a spectrum
---

NASHVILLE — EMTs and paramedics are likely to encounter patients with chronic conditions, including autism, cerebral palsy, spina bifida and intellectual disabilities. The challenges – whether it's an acute exacerbation of a chronic problem or an unrelated medical or trauma situation that impacts care – to assessing, treating and transporting these patients was discussed by Katherine Koch, MEd, PhD, NRP at the EMS World Expo.
Koch is an assistant professor of Educational Studies at St. Mary's College of Maryland. She teaches courses on special education, learning disabilities, emotional and behavioral disorders, and research design.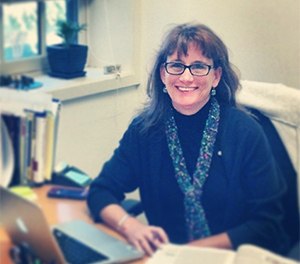 Memorable quotes on special populations
Here are three memorable quotes from Koch on assessment, treatment and transport of special patient populations.
"If the patient uses mobility equipment (walker, wheelchair) please try to take it with you. They need their mobility devices." 
"Physical impairments don't necessarily correlate with cognitive competence. Assume cognitive competence until knowing otherwise."
"Caring for a patient with an intellectual disability is exhausting. Sometimes the patient's family is just tired. The patient may not have a true reason to go to the hospital, but you need to take them. It's a compassionate transport."
Top takeaways on assessing, treating and transporting patients in special populations
Koch overviewed the pathophysiology of these chronic conditions – autism, cerebral palsy, language disorders, spina bifida, intellectual disabilities and sensory deficits – and then shared assessment, treatment and transport tips. Here are three top takeaways from the presentation.
1. Fine-tune assessment questions to the patient
Regardless of the patient's age, acute or chronic medical condition and the environment, it's incumbent on the EMS provider to fine-tune or adapt the assessment questions to the patient. For any patient:
Ask a single question at a time.
Give the patient time and opportunity to answer the question.
If needed, confirm history with a caregiver.
Minimize distractions, stimulus and disruption while patient is listening to the question and answering the question.
Allow the patient to answer with their communication board or other tools.
2. Patient may or may not have co-morbid conditions
Koch discussed that many patients have co-morbid physical and intellectual disabilities, but not to assume that every patient has a co-morbid condition. Those co-morbid conditions, for example spastic movements or impaired speech, can make it difficult to obtain a patient's history, vital signs or 12-lead EKG.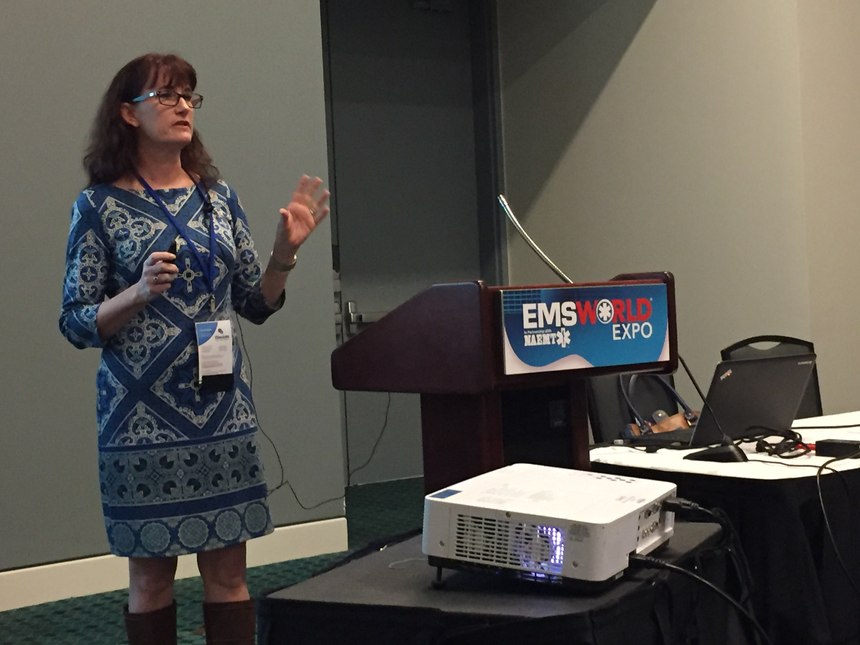 A patient with an intellectual disability may have concomitant physical health issues, mental illness and have difficulty completing self-care. People with Down Syndrome, for example, are at increased risk for cardiac disease and obesity.
Most importantly, all of these conditions exist on a continuum. Don't assume the patient has the most or least severe traits of the condition. Be aware, assess the patient, treat what you find and utilize information from the patient and caregivers.
3. Consider patient's post-discharge needs and safety
Patients with mobility impairments may be dependent on a cane, crutches, walker or wheelchair. If time and space in the ambulance allow, make sure to bring mobility devices to the hospital or make arrangements with family or caregivers to get mobility aids or devices to the hospital. The patient, if hospitalized or after discharge, will need and appreciate having their mobility aids.
EMS providers can play an important role in a patient's ongoing care and safety. Scene observations of poor or unsafe living conditions, interaction with exhausted caregivers and suspicions of abuse or neglect must be shared – per local protocol and policy – with emergency department staff, social services or law enforcement.
Learn more about response to special patient populations
Here are some other articles from EMS1 and a learning opportunity from the EMS1 Academy on assessing, treating and transporting patients from special populations.