Ga. EMS agency triage app helps paramedics during mass casualty incidents
Paramedics used the app to quickly identify victims during a joint mass casualty drill and categorized patients based on injury
---
By EMS1 Staff 
ALBANY, Ga. — Dougherty County EMS paramedics are using a new app designed for mass casualty situations thanks to a Dougherty County Public Health grant.
DCEMS partnered with the Department of Public Health to obtain and test the HC Patient Tracking app with the Marine Corps Logistics Base (MCLB) for an active shooter drill, Albany CEO reported.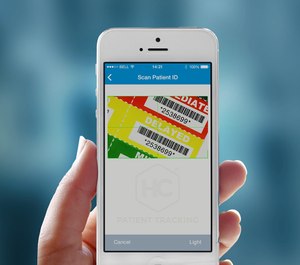 Paramedics used the app to quickly identify victims during the drill and categorized them based on injury. The app also has the capability to scan barcodes of triage tags or IDs of a patient and records GPS coordinates. Paramedics can also add pertinent information such as vitals and type of injury and assign the data to the patient.
"This is the best emergency triage system we've ever used," Sam Allen, EMS director for Dougherty County, said. "In dealing with natural disasters that create more urgency, the goal is to always be prepared and this system will allow us to be even more prepared for future disasters."
The free app was made possible through a state grant.
"The patient tracking system was purchased through the Healthcare Preparedness Program at the state level," Hank Wilson, the district emergency preparedness director for Southwest Georgia Health District, said. "It is made available to the Dougherty County EMS at no cost through the Region K Healthcare Coalition partnership."