Fire chief describes unprecedented preparations for 'Storm Area 51' event
Teams are working on multiple contingency plans in anticipation of thousands descending on rural Nevada
---
As of Sept. 10, 2019, the Alienstock Festival has reportedly been cancelled. The event stemmed from a joke Facebook post called "Storm Area 51, They Can't Stop All of Us," and ultimately morphed into a festival in the Nevada desert, but the creator has since pulled out of the event.
It's not often that a fire district must prepare for a known event with so many unknown factors. But that's the situation facing the Lincoln County (Nevada) Fire Protection District and its fire chief/emergency manager, Eric Holt, now anticipating a massive influx of people to the remote area on Sept. 20, all due to a joke Facebook post.
The Facebook event, called "Storm Area 51, They Can't Stop All of Us," proposed storming Nevada's famed Area 51, a classified U.S. Air Force facility located within the Nevada Test and Training Range, so people could learn the truth about what happens beyond the gates. The post noted, "We can move faster than their bullets. Let's see them aliens."
The event ultimately generated 2 million accepted invitations, and while that number is certainly highly inflated, Chief Holt and his team have more than enough reason to believe that tens of thousands of people are about to descend upon Lincoln County. And even if they aren't there to "storm Area 51," the event creator is now promoting the weekend as something called Alienstock Festival. So people are coming – but how many and why?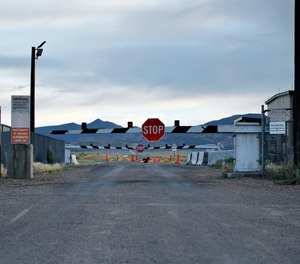 I spoke to Chief Holt about this truly unprecedented situation, how the fire department and other public safety agencies are working feverishly to prepare for an untold number of visitors, and the seemingly endless number of contingency plans in the works.
FireRescue1: Considering that the Storm Area 51 event started as a joke on social media, how many people do you think will actually show for this event?
Chief Holt: Initially we took it as kind of a joke. We saw it on Facebook and took it lightly, as it was intended. However, over the last several weeks, we started to see intel that people were actually going to be coming to this thing. Hotels started to book up. There was an influx of people visiting the Alien Research Center, which is in Hiko in our county, and the Little A'Le'Inn, which is out in Rachel. Their foot traffic increased from 40-50 people on a weekend day (Friday, Saturday, Sunday) to upwards of 800-1,000 people a day. That's a 1,700% increase in foot traffic.
Then you look at the media side of things; it's gone mainstream for multiple days consecutively. The amount of attention that it's getting and the foot traffic we're seeing, along with the hotels being booked up, the calls that those businesses are receiving, and our offices are receiving from as far as Australia, New York – all this shows that it has turned into a real thing, and we are actively planning for it.
How many people are you expecting?
We are expecting a large influx of people. And to kind of paint a picture for you of the scale – considering our level – 2 million people on the Facebook page said they were going, and 1% of 2 million is 20,000 people. So even if we see 1% – 20,000 people – that's four times our county's population of about 5,200 people.
We're planning for 30,000 to 40,000 people, with a contingency of 50,000 to 100,000 coming to a county. It's overwhelming, to be honest. We're not set up to handle that type of influx of people in one weekend. So it's gotten real over the last 3½ weeks. We've been extremely busy planning, preparing and identifying concerns and needs of several different agencies.
Have you had previous experience with an event or situation like this?
I have not, and I don't know of too many events that are this type of technicality. I mean, imagine if your hometown or your home county was influxed by multiple times your county population. That would be pretty extreme. Then you take the desert landscape that we have, and these people are coming to a very unpopulated area where the nearest gas station might be 60-70 miles away, with harsh desert conditions – hot during the day and cold at night. There are a lot of concerns with the logistics of the whole thing and where they are coming.
My career started in the wildland world, so I've seen several large-scale wildland incidents, and I've been able to participate in the planning side of those, but this is a little bit different.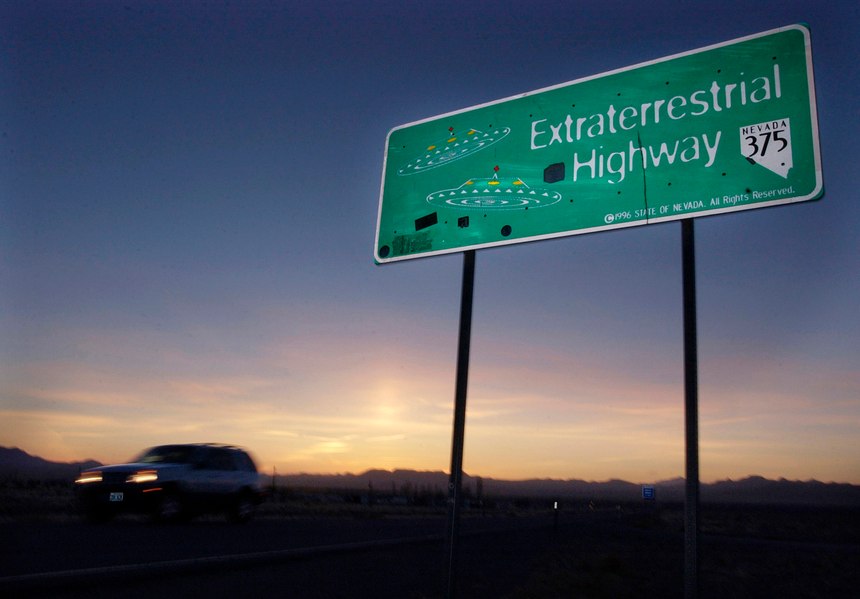 The county commissioners recently pre-signed an emergency declaration in advance of the event. Can you share the origin of this and why it matters?
I approached the board of commissioners to pre-sign the emergency declaration and proposed that the authority be given to the chairman of the board to make the official declaration at any point in this process so that we didn't have to wait another two weeks for another commissioner's meeting. This gives us the flexibility to declare at any point that we feel we have exceeded our capacity. I felt that that was appropriate.
Basically, the emergency declaration states that at the point that we declare the emergency, we have depleted all our resources and funding, and we need assistance from the State. We've had several planning meetings with the State's Department of Emergency Management. They are actively assisting us in our plans, and they are aware of the pre-declaration.
How has the Lincoln County Fire Protection District been preparing for this event over the past few weeks?
We've had regular meetings with our local Sheriff's office and regular communication with the Department of Emergency Management, as well as our other local agencies. But a lot of our time has been spent gathering intel and identifying our concerns, figuring out what our needs are, then trying to put that into an Incident Action Plan.
We are in the process of almost completing our preliminary Incident Action Plan (IAP), and it will have the different incident functions, such as a law enforcement branch, an EMS branch, a fire branch, an air operations branch and a search and rescue branch. We're identifying needs for each of those branches, and then detailing that down to actual tactics and operational tactics that will be implemented, along with any needs or concerns. It's very extensive.
As far as the fire side goes, the fire and EMS are kind of tied together, so we have been putting together our EMS plans, which are quite extensive, and then our fire support plans. The role of the fire district will be to provide assistance with any local fires that we may have out there, both structure fires or wildland fires, also any vehicle accidents, and basic support for the incident. Something to note, too, is that with our fire district and EMS, we are a 99% volunteer service, so we have myself, and one other paid full-time fire fighter. Other than that, we are 100% volunteer. There are roughly 110 volunteers spread across four small towns. So staffing for several days is definitely a concern.
Do you have mutual-aid agreements with other neighboring jurisdictions to ramp up those numbers?
We do. We have mutual-aid agreements with several other jurisdictions, and we have commitments from several agencies who are willing to assist us in the event.
In terms of overall responders, we're expecting – and this is a wild guess because it's still preliminary – upwards of 230-250 responders working the event.
Are you working with the military as well?
Yes, each week leading up to this, we are having conference calls and planning calls. The military – Air Force and National Guard – has been involved in those planning calls, and they have also been in contact with our law enforcement to solidify tactical plans and that kind of thing.
In terms of EMS, how do you coordinate bringing in outside ambulances, and how many do you plan to have on hand?
As part of our action plan, we have identified different divisions. We have broken the incident down into divisions, and each division according to its needs. We have assigned units to those divisions. The plans are still in the works and fluid, so I cannot give you a hard number, but there will be several EMS personnel and EMS units out there, including our resources. This is too big to do on your own. I have realized we have to reach out and ask for some help. This is a good example of why mutual aid agreements are so important.
Does one group technically have jurisdiction over an event like this or is it a joint effort under a unified command?
This is kind of a unified command. The county will definitely have jurisdictional responsibilities, but so will the Bureau of Land Management, Air Force, Highway Patrol and Nevada Department of Transportation over the highways, so it is really kind of a technical situation because they are going to have congested roadways with a potential huge influx of people. Also, we are going to have people potentially wanting to cross onto Air Force boundaries, we are going to have people on private land, which is county jurisdiction, and then there will be people on public land, which is BLM jurisdiction. So this is a unified command structure that we're using. Then, we've got representatives from each agency, and we're working together to get all the plans integrated. It's quite a lengthy deal, quite a process.
For an event like this that is so unique, the potential threats really run the gambit. From simply preparing for a large gathering – like a festival (and all of the components that go into that) all the way to preparing for protest events, potential violence and, in a worst-case scenario, terrorism. How do you approach the event when it could be, really, any of those things?
That's the tough part. That's on the forefront of our planning – safety and concern, all those things we've had to consider and have contingency plans for – weather-related issues, crowd control, people trying to cross onto the base, violence. Those are some of the concerns we have.
We have contingency plan after contingency plan after contingency plan, and we just try to do the best that we can, planning for the worst and hope for the best. Really, that's what it has come down to. That's become our model: Plan for the worst and hope for the best. We are doing everything that we can to make sure that we have our ducks in a row.
We have several MCI trailers that are going to be deployed, and mass-care facilities. We are looking at shelters and mobile kitchens to be able to feed our responders. There is the concern of an active shooter or of an improvised explosive device (IED). Those types of concerns, you don't really want to talk about those, but you can't NOT consider all options.
We have plans and are working on plans to encompass all those types of things. We have been including our hospitals in our planning, too, plus our EMS, our fire, search and rescue, and several law enforcement agencies. It's extensive.
What will your role be on that day?
We are still working out the command staff, whether I'll be part of the unified command to make decisions or part of the incident command system. It's possible that we will bring in an Incident Management Team but that's something we will have to determine as it comes at a large cost.
What would you like to emphasize in terms of the scale of the event?
To understand the scale of it, you really have to understand our area and how remote it is, and how small of a community we are. It's very difficult to plan for with all the unknowns. We really don't know how many people are going to show up. We have to consider depletion of local food and fuel. Cellphone service is probably going to go down because our infrastructure for cell capability is not that great. Communication is going to be very crucial. When considering fuel needs, not only do you have to consider highway traffic running out of fuel and depleting our two local gas stations, but how to meet the fuel needs for the first responders. There are just so many logistical concerns that we still have to work out over the next few weeks and that's probably the hardest part – the time constraints we are under. There isn't a lot of time to plan and prepare. Usually an event of this scale would have 6 months to a year to plan for, we only have 5 to 6 weeks.