UK's College of Paramedics marks 50th anniversary of Europe's 1st paramedic program
The first paramedics in Europe went to work in Brighton, England on March 4, 1971
---
By Laura French
UNITED KINGDOM — The United Kingdom's College of Paramedics marked the 50th anniversary of Europe's first-ever paramedic program, highlighting the work that went into the historic milestone. 
England's first six paramedics went to work in Brighton in March 4, 1971, paving the way for advanced EMS training across Europe, according to the College of Paramedics. The six men, selected by Brighton's then-Medical Office for Health Dr. William Parker, had undergone six months of extended training under renowned cardiologist Dr. Douglas Chamberlain.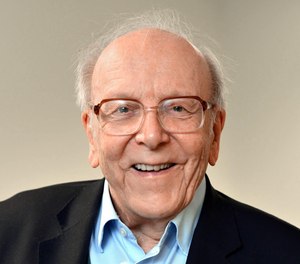 The Brighton medics were trained on the coronary care and intensive care units of the Royal Sussex Hospital as well as on the general wards, attended regular lectures by Chamberlain and were taught how to interpret ECGs, administer drugs used to manage cardiac emergencies and perform invasive treatments for airway obstruction and pneumothorax. 
Although the new paramedic service was well-received by the public and government officials, the Department of Health ruled that it had no proven value and shut it down five years after its launch. Chamberlain and his colleague Dr. Peter Basket, who trained ambulance staff in Bristol, worked for the next three years to convince the health department how crucial their work was. The service finally received DoH support and rolled out nationwide in 1979. 
"It means a lot to see how far the paramedic profession has come in the last 50 years. Paramedics are critical to the best care. They are much better than nearly all doctors at dealing with emergencies, and they know it," Chamberlain, 89, an Honorary Fellow of the College of Paramedics, said in a statement. 
Robin Friday, 78, the sole surviving member of the first Brighton paramedic team, stated, "It was definitely an exhilarating experience being involved in the first 'extended training' scheme but daunting at the same time. We didn't really know what we were getting into and I remember Dr. Parker didn't give us hope of being able to do it. But fortunately, we showed him otherwise.
"Now, when I see how much the profession has grown I'm very proud of my involvement. My daughter, Helen Horsley is a Paramedic Practitioner and compared to what she knows, my learning was very minimal. But it had to start somewhere and I'm very glad I was able to play a small part in the history of the profession," Friday added.