AEMT prepares for Ms. United States competition
Page Glass explains how she balances full-time work in EMS, Ms. Tennessee responsibilities and being a mom
---
Many EMS providers have a second or even third job. AEMT Page Glass has a unique second job as the reigning Ms. Tennessee United States.
When she was asked if she "actually works" Glass gave her Facebook fans a reality check about her work as a full-time AEMT, Ms. Tennessee responsibilities and being a mom.
We caught up with Glass as she prepares for Ms. United States competition in Las Vegas later this summer.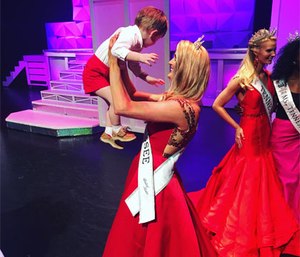 What inspired you to compete for Ms. Tennessee?
I have competed in pageantry for almost fifteen years. This particular pageant sparked my interest because I set a goal for myself many years ago that I would someday obtain a state title. I have tried to win a state title four other times in three different pageant systems and always came up short.
I was talking with an individual about my pageantry goal about a year ago who said, "You're a mother now so you have to set your dreams aside and be a parent to your son."
That moment stuck with me and gave me with the motivation to show everyone that you can still pursue your dreams and be a very dedicated mother. I pride myself on being dedicated to my two year old son, Sawyer.
I am also proud that I will be able to show him that you are never too old to pursue your dreams. My son was present the night I won Ms. Tennessee United States. Him running on stage after the pageant was over is a moment I will cherish forever.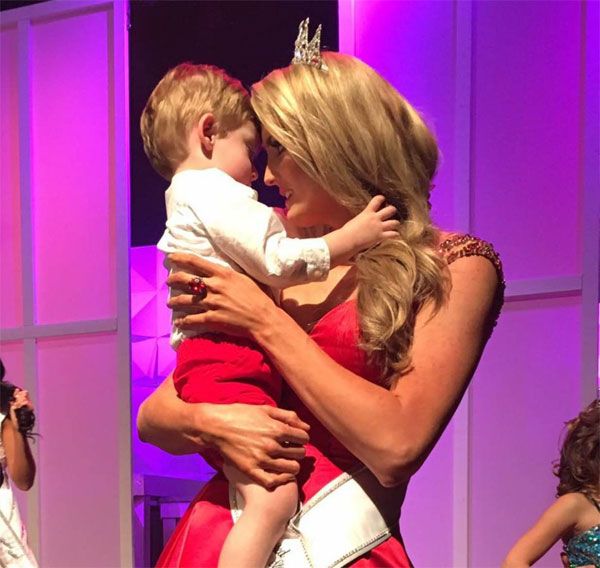 AEMT Page Glass with her son after winning Ms. Tennnessee title
What is your EMS background and role?
My current role in EMS is working as an AEMT in the field. Now that I'm a mom I prefer not working 24-hour shifts, but I love working 12-hour shifts because it allows me more time at home and gives me a better opportunity to attend charity events in the community.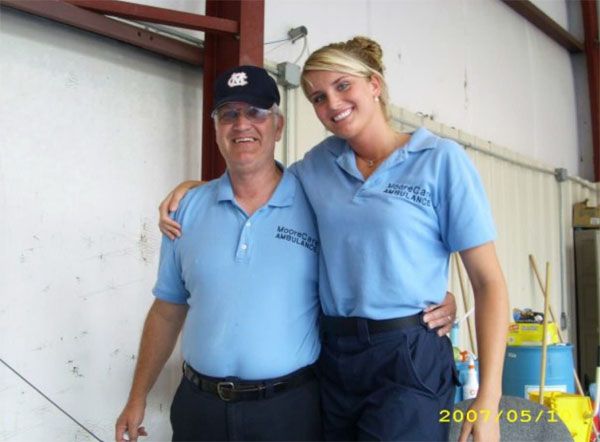 Glass on the job at Moore Care Ambulance
I have a Bachelor's of Science in Health Care Administration and I worked full-time in EMS while I attended school full-time. I also did an internship during my undergraduate studies with Vanderbilt LifeFlight.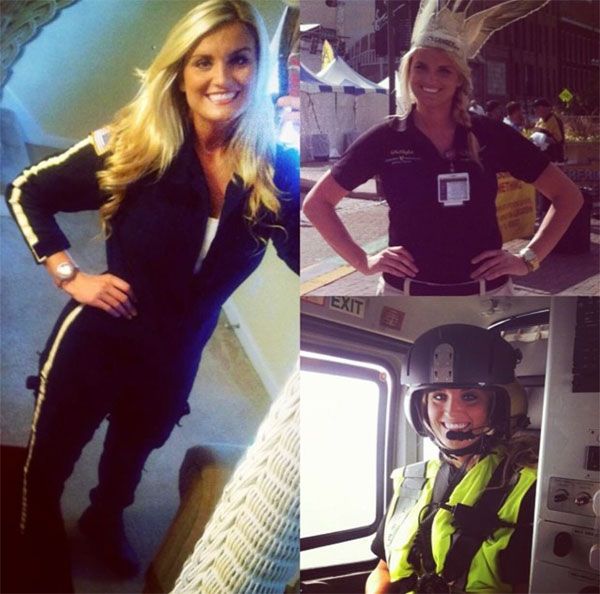 Glass completed an internship with Vanderbilt LifeFlight
I was an expecting mother during my senior year of college, but still managed to graduate with cum laude honors. I am very proud of those accomplishments.
My work experience has involved management, quality control, and field staff. Being a manager was not ideal for me because I prefer to be in the midst of prehospital care, instead of managing others who are performing the duties I am passionate about.
I have a two year old son, Sawyer. My long-time boyfriend and Sawyer's father, Jacob, is a veterinarian so he is also passionate about medicine. I like to think I am a very genuine person with a "cup half full" mentality in all aspects of life.
How has your EMS experience made you a better pageant contestant?
Working in EMS allows me to encounter a lot of different types of people. I have been able to learn how to eloquently speak to many different personalities and in turn it has made me a very approachable person.
My highest scoring portion of the competition is typically interview and I attribute most of that success to the many different types of conversations I have at work on a weekly basis. EMS work has made the interview portion of the competition a very comfortable setting for me because talking with people is my job.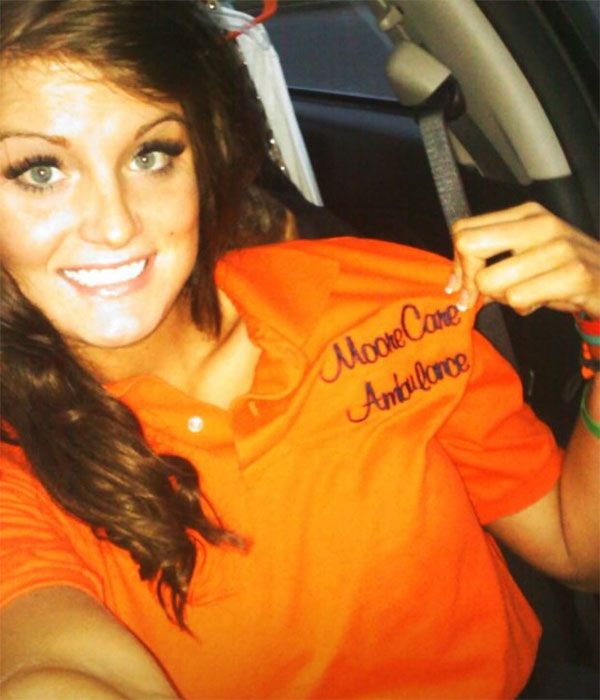 EMS has helped Glass be a stronger paegent contestant
EMS has also given me thick skin which has allowed me to take criticism from the judges and use it constructively to become a better competitor.
What are some misconceptions people have about pageants?
One of the biggest misconceptions people have about pageants is that we are "plastic" people who are materialistic and self-involved. In reality we are very involved in the community. I like to joke that "We have the will to save the world, but we want to try to look good while we do it!"
There are many different pageant systems, which can be confusing. The Miss USA pageant gets aired on NBC. The Miss America system involves performing a talent. There is also the Miss Earth organization
I like the Miss United States system because they help us to defy the odds. It is the only system that gives single mothers, older women, widows and divorcees an opportunity to pursue their dreams that might have been put on hold when they had the opportunity to compete in the other systems.
What are some of the duties or expectations of being Ms. Tennessee United States?
Being Ms. Tennessee involves countless hours spent in community service and appearances at local hospitals and charity events to give back to the community. Being Ms. Tennessee gives me an opportunity to be a voice for people who don't have the exposure that I do.
I like to consider myself a voice for the homeless. I take any opportunity I can to give things to the homeless, whether it is blankets to help keep warm, or sharing a case of water.
Knoxville has one of the largest homeless populations in the southeast region. We are always seeking volunteers. I work with the Hearts for Homeless campaign which feeds people who are homeless in the Knoxville community with the Knox Area Rescue Ministries. I also assisted with a black tie gala fundraiser for the Salvation Army in Knoxville.
Many EMS providers struggle to eat healthy and be physically fit. How do you stay fit enough to model and compete in pageants while working in EMS?
It's definitely a matter of balance for me. I competed in a pageant as Miss Ambulance a few years ago.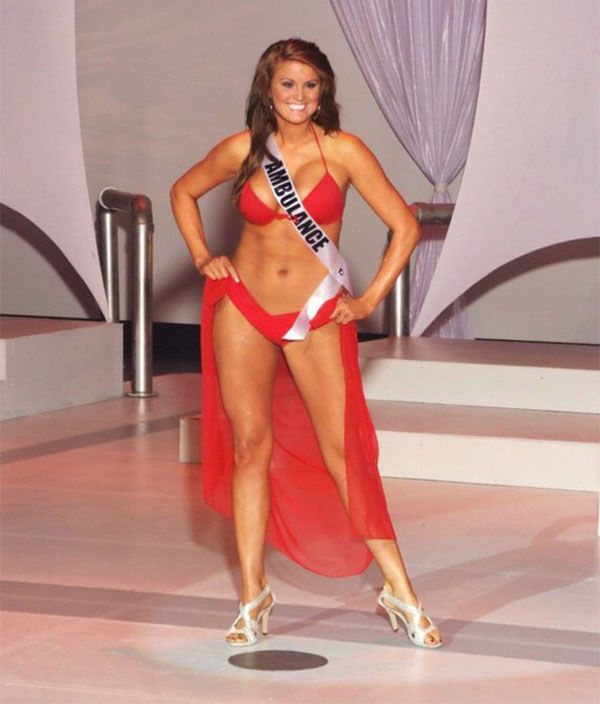 Sometimes my partner will bring donuts at the start of shift and I will have a donut. I certainly don't starve myself and I know that food is energy.
I try to eat well and I work out at least four days every week. I am naturally very athletic and I enjoy being fit. I just make eating well a priority.
I only have one shot at Ms. United States so I cannot allow lack of self-discipline to keep me from feeling prepared when I get on the stage.
I try my best to drink a gallon of water everyday so you can imagine how my partner feels when I have to request bathroom stops frequently, which has become a big joke among my co-workers who say the "water goes right through me."
How can readers learn more and support your efforts?
Readers can keep up with me on the Ms. Tennessee United States Facebook page.
I am also seeking sponsors to help with my competition expenses, approximately $4,000.00 for my travel and wardrobe. I have to pay my own way to Las Vegas and the competition has a dance, swimsuit, evening gown and interview competition.