Wash. city officials settle claim filed by son of intubated deceased man
Officials approved a $75,000 settlement for a claim filed by the son of the deceased man Bellingham Fire Department staff practiced endotracheal intubations on
---
By Denver Pratt
The Bellingham Herald
BELLINGHAM, Wash. — The Bellingham City Council has authorized the mayor to settle, for $75,000, a claim for damages filed by the son of the deceased man Bellingham Fire Department employees practiced performing endotracheal intubations on in late July, according to Bellingham City Council meeting minutes.
On July 31, 11 fire department employees, including two office workers, admitted to performing "tube checks" on the body of Bradley Ginn Sr. while he was on the floor of Station 1. His body was waiting to be picked up to be taken to a funeral home.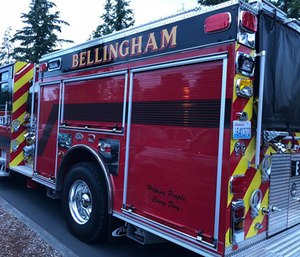 A report by Seattle attorney Sarah I. Hale revealed that "tube checks" were an accepted practice paramedics used to meet certification requirements. After patients died, paramedics took out breathing tubes that were placed as life-saving measures and then quickly re-inserting them to help paramedics practice the procedure.
Bradley Ginn Jr., Bradley Ginn Sr.'s son filed a claim Oct. 16 seeking $200,000. City Council members agreed to settle for $75,000 at their Monday night city council meeting. The motion was carried 7-0, the minutes state.
In addition to monetary compensation, Ginn Jr. asked the city to implement a written policy that prohibits similar conduct in the future.
In early October, Bellingham Fire Chief Bill Newbold said the tube checking practice was no longer allowed. Newbold, who has been chief for five years and with the department since 2013, is planning to retire in March.
This story will be updated.
Copyright 2019 The Bellingham Herald
McClatchy-Tribune News Service