Ark. EMT killed in off-duty vehicle collision
EMT Susan Elizabeth Kersey struck a semitrailer head-on after crossing the centerline
---
ST. FRANCIS COUNTY, Ark. — Arkansas EMT, Susan Elizabeth Kersey, 25, was killed in an off-duty traffic incident Wednesday morning.
Kersey, driving a west on U.S. 70 after leaving work, crossed the centerline into opposing traffic and crashed head-on with a tractor trailer, reported Arkansas Matters. 
Kersey worked at the Pafford EMS Helena, Ark. station. A Pafford EMS Facebook post asked readers to "Please keep Susan's family, friends and coworkers in your prayers as they grieve her loss."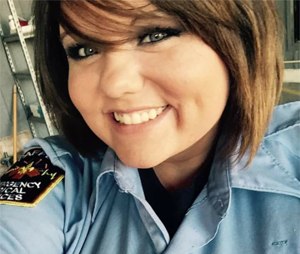 The driver of tractor trailer, Zachary T. Billingsley, 27, was injured in the crash and transported to a hospital in Memphis.
At the time of the incident the weather was described in an Arkansas State Police report as clear and dry.