Doctor activist group protests live animal use in Wash. university paramedic training
The University of Washington defended its program as using the "gold standard," but said it was committed to transitioning once a better simulator is available
---
By Rachel Engel
SEATTLE — A group of doctors and paramedics protested the use of live animals in the University of Washington's paramedic training program earlier this month.
The Physician's Committee for Responsible Medicine said UW uses live pigs to teach paramedics about the surgical airway, which its members claim is unnecessary, KOMO News reported.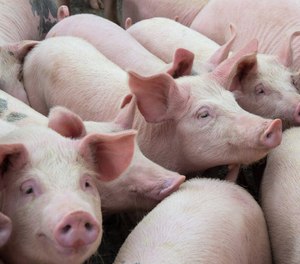 "I learned everything I know from simulators and on-the-job training," Cindy Coker, a retired paramedic who worked in EMS for 39 years and former chairperson of Snohomish County EMS. "There is no need to train paramedics on animals."
The university released a statement following the protest that defended its practices as best available and conveyed that the university has already started working to create a more-realistic training simulator.
"The University of Washington is committed to developing a high-fidelity simulation model to train Seattle-King County paramedics on a life-saving procedure called a cricothyrotomy, used to establish an airway in critically-ill patients outside the hospital setting," the statement read.
"While other training programs around the county have used various simulation models to train paramedics on this procedure, UW faculty believed that until a more realistic simulator was developed, the animal model was the gold standard for training paramedics in this life skill," the statement continues.
"The UW sought funding during the 2021 Washing state legislative session to develop a more robust simulator to train paramedics. The UW was appropriated $450,000 and such a prototype is in development and the UW is committed to transitioning to this training model."