Uber adds direct 911 button to its app
The button will dial 911 in the case of an emergency as part of the company's initiative to increase safety for riders
---
By EMS1 Staff
SAN FRANCISCO — In an effort to ensure the safety of riders, Uber is adding a button to its app that will dial 911 in the case of an emergency.
In a recent press release, Uber announced that the new button will allow riders to dial 911 and share real-time locations with dispatchers.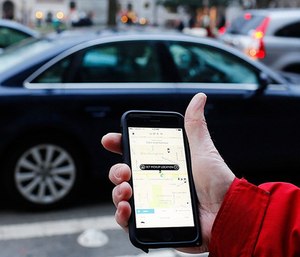 The company is also teaming up with the National Emergency Number Association to improve 911 communications by creating an enhanced database that is geographically searchable and will help dispatchers connect callers more quickly with the correct 911 center.
"Eighty percent of 911 calls come from cellphones and, because of the way wireless technology works, calls are sometimes routed to the wrong 911 center," the statement said.