PRESS RELEASE
First Arriving deploys dashboard platform across Prince George's County (MD) Fire/EMS department
---
Digital Dashboard System Improves Department-Wide Operational and Situational Awareness for First Responders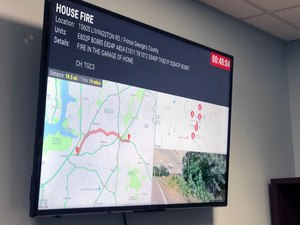 RICHMOND, Va. – First Arriving today announced the deployment of its best-in-class Digital Dashboard system across the Prince George's County, MD, Fire/EMS Department. With more than 100 digital displays providing mission critical data to over 60 stations, battalion and command offices, and the county's training academy, the new system utilizes real-time analytics to enhances the department's ability to respond more efficiently and effectively.
First Arriving's Digital Dashboard features include: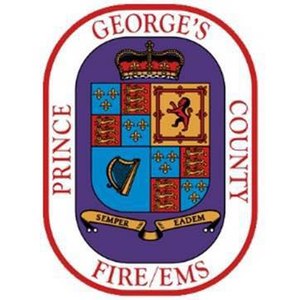 • Real-time dispatch information, including incident location maps, StreetView and fastest routes
• Equipment maintenance alerts, out of service hydrants, training and certification expirations, pass along information, road closures, upcoming training events and riding assignments
• Easy to update information that can be managed at the county-wide, battalion or station-level
• Full integration with FirstWatch county-wide unit status, ePCR completion rate, hospital status and turnout times
• Real-time weather conditions, forecasts, radar and severe weather alerts
"First Arriving's Digital Dashboards give our department the ability to take critical data and push that information out to those that need it most," said Brian Frankel, Deputy Fire Chief, Prince George's County Fire/EMS Department. "Taking data and making it actionable improves system performance and unit utilization, thus allowing our department to better meet our community's needs."
In addition to the large display Digital Dashboards, Prince George's County will also utilize First Arriving's new desktop platform, which allows agency leadership to view department-wide data and individual worksite information in the office or on the go.
"We are excited to add Prince George's County to the growing number of departments nationwide utilizing our Digital Dashboards to improve situational awareness and provide critical information when and where it's needed most," said Dave Iannone, CEO & Co-Founder, First Arriving. "Our Dashboards give public safety leaders a completely customized solution tailored to the unique communications needs of their department." 
First Arriving's Digital Dashboard systems service fire departments, EMS, law enforcement, courts and local governments among other users. From small volunteer and combination agencies to some of the nation's largest departments, First Arriving's Dashboards now serve departments in more than 30 states coast-to-coast including Palm Beach County (FL), Mobile (AL) and San Bernardino County (CA).
"First Arriving's Digital Dashboards give us the information we need at our fingertips," said Robert Kight, Jr., Lieutenant, Prince George's County Fire/EMS Department. "The Dashboards give us the ability to make quicker, better-informed decisions in a job where every second counts."
First Arriving's Digital Dashboards provide full integration with a growing network of more than 50 leading third party technology platforms and service providers, including Active911, Aladtec and Emergency Reporting. To learn more about First Arriving's Digital Dashboards, visit: www.firstarriving.com/dashboards.
About First Arriving
First Arriving is a leading full-service marketing, communications and technology agency specializing in fire, rescue, EMS, law enforcement and local government. We provide innovative solutions, including digital signage, websites, video production and recruitment marketing that transform and engage. Our clients include renowned public safety brands, departments and agencies of all sizes, associations and non-profits. First Arriving is headquartered in Richmond, Virginia, and serves clients nationwide.
For more information, visit www.firstarriving.com.

Request more info from First Arriving
Thank You!