Inscope Medical Solutions launches laryngoscope with integrated suction
The Inscope Direct is a disposable laryngoscope that gives clinicians a clear view of the airway
---
By EMS1 Staff
Inscope Medical Solutions recently launched a laryngoscope with integrated, controllable suction.
The Inscope Direct is a disposable laryngoscope that gives clinicians a clear view of the airway. The device features a built-in LED light source and an anti-clog design with two controllable suction inlets. It connects to standard suction tubing and is compatible with wall suction and powered portable suction. The MAC 3.5 blade size fits most adults and each device is disposable.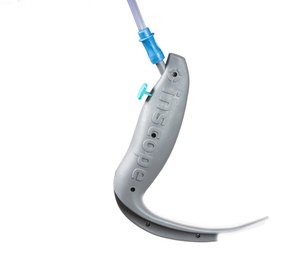 The Inscope Direct will be on display for a hands-on demo during the American College of Emergency Physicians Scientific Assembly at booth 2411.