Medapoint Conducting Webinar March 2nd, 2016 Demonstrating the Benefits of Cloud ePCR
---
Join Medapoint to learn how going to the cloud will dramatically decrease the number of steps your field crews need to handle during a trip that will drive better patient outcomes, improve compliance and reduce system downtime. Included in the conversation will be a demo of MedaPoint's AdvanceCare platform, the only 100%, NEMSIS 3 certified, cloud-based ePCR system. Seats are limited so sign up today!
"Many EMS organizations are considering moving their electronic patient care reporting systems to the cloud, but are concerned that doing so will inhibit productivity and increase risk," said John Dadey, CEO at MedaPoint. "The reality, though, is the exact opposite. There are numerous advantageous to moving to the cloud and we're anxious to share this information with EMS agencies."
The conversation will include a demonstration of the AdvanceCare platform, the only 100 percent, NEMSIS 3 certified, cloud-based ePCR system.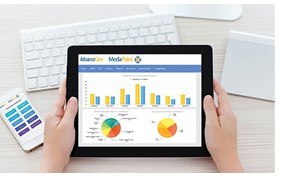 Register for the webinar demo to learn how AdvanceCare works and how it can benefit your agency
Webinar will be held March 2nd, 2016, from 9:00am to 10:00am Pacific Standard Time. 
Click here to enroll and get more information.
About MedaPoint
Founded in 2009 and based in Austin, Texas, MedaPoint, Inc. is revolutionizing emergency medical services by delivering efficient, state-of-the-art, cloud-based, billing, ePCR and dispatch solutions which are both affordable and accessible. Built upon groundbreaking technology and dynamic vision, MedaPoint's applications currently support more than 1,500 private and municipal emergency medical service providers throughout the United States, including one of the nation's leading private ambulance services, which provides more than 1.5 million transports annually. 
For more information, visit medapoint.com.